Patagonia Bank
Rewards program
Context
With more than 1 million customers Patagonia Bank wants to provide better benefits to their current customers and attract new ones from the open market by offering discounts and savings on payments with credit and debit cards.
PROVIDE TRANSPARENCY ON THE DISCOUNTS OFFERED THROUGHOUT AN ONLINE PLATFORM.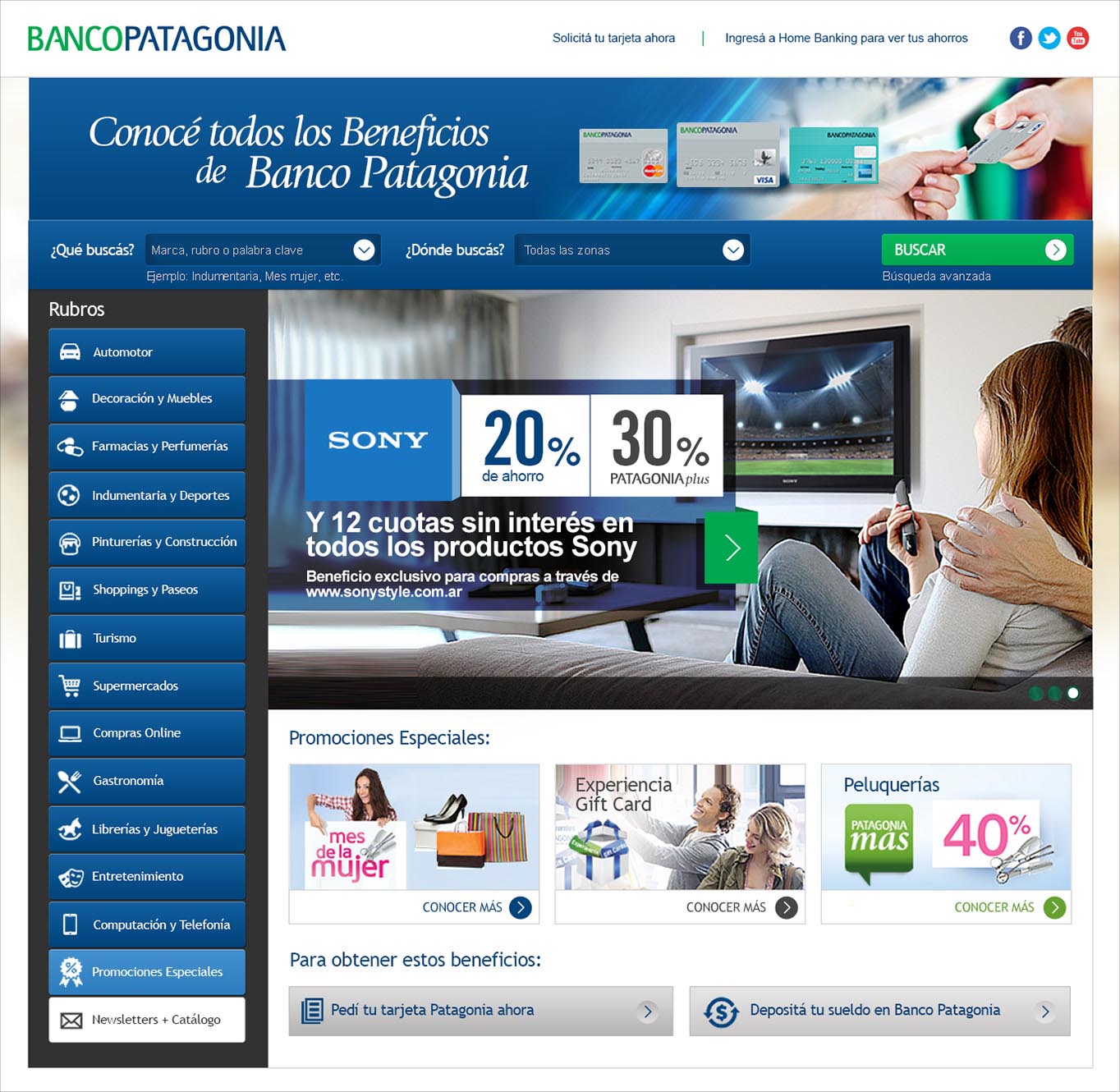 The case
With the experience of having worked more than 10 years by Patagonia Bank's side and more than 13 years in the banking industry, Qm proposes an integral web restructuring, with the vision focused in placing the user in the centre and transforming this web in an integral auto-managed platform which provides better customer service.
A new client-service concept is born, with the core digital organizational vision of software-layer, allowing to divert an important volume of enquiries that used to be absorbed by the call-center to the online channel, thanks to the improvements of the online self-assistance logic and design.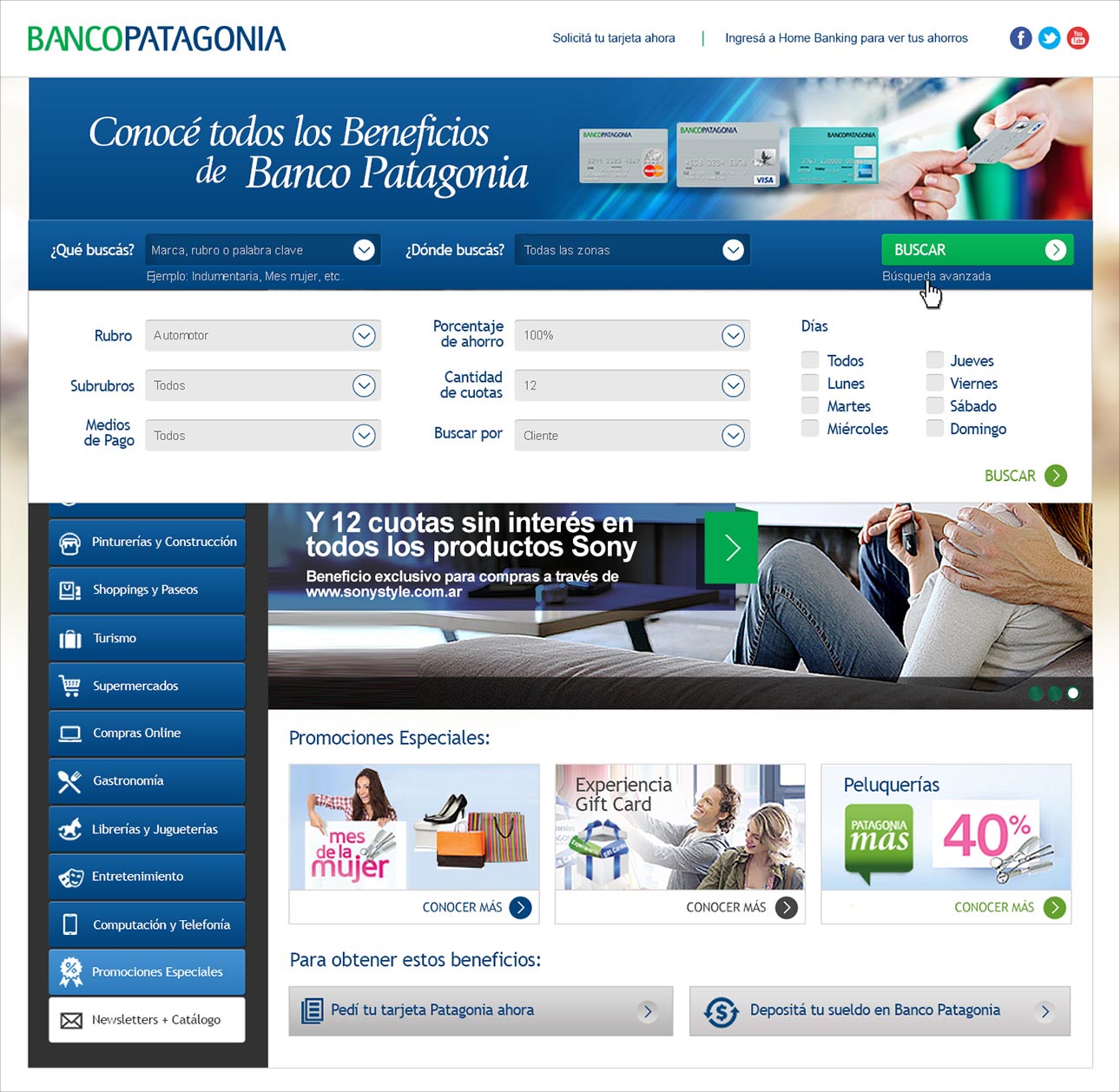 Qm integral solution
• User-centric interface responds to client search criteria to easily find the benefits available, with special emphasis on mobile devices.
• It features filters by category, geographical area and shops opening hours, for the user to easily decide and execute deals.
• It offers a payment calculator for discounted products, attaining greater transparency on the deal.