Caltrate
Strong bones, strong women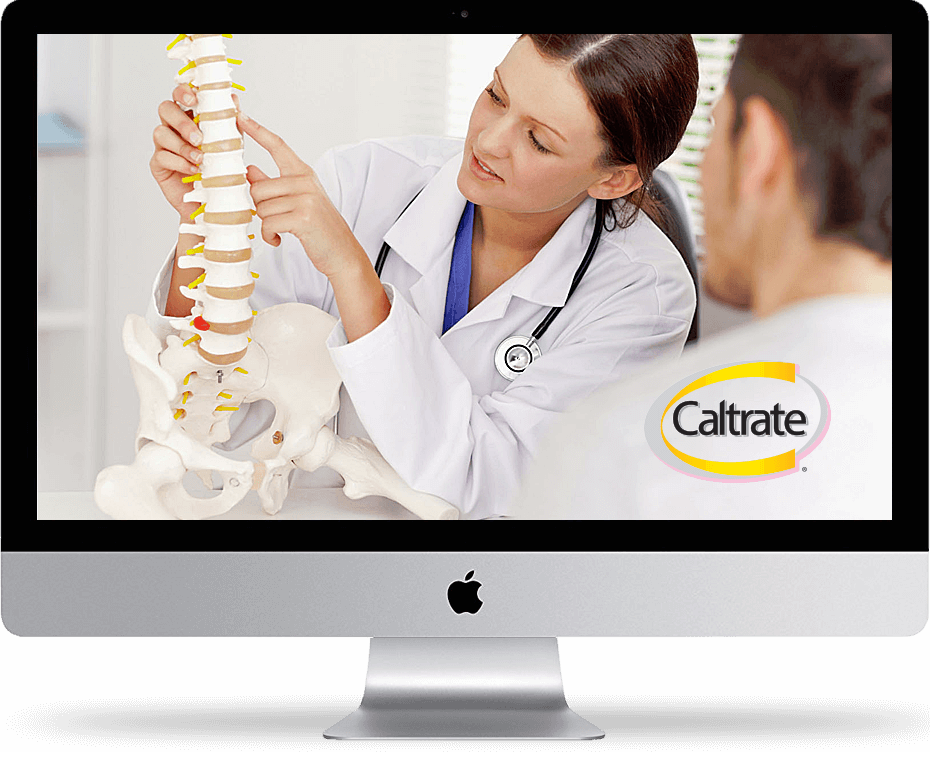 Context
Caltrate, the over-the-counter calcium supplement of Pfizer Laboratories, aims to position itself in the Latin American market and start generating online sales through its retailers.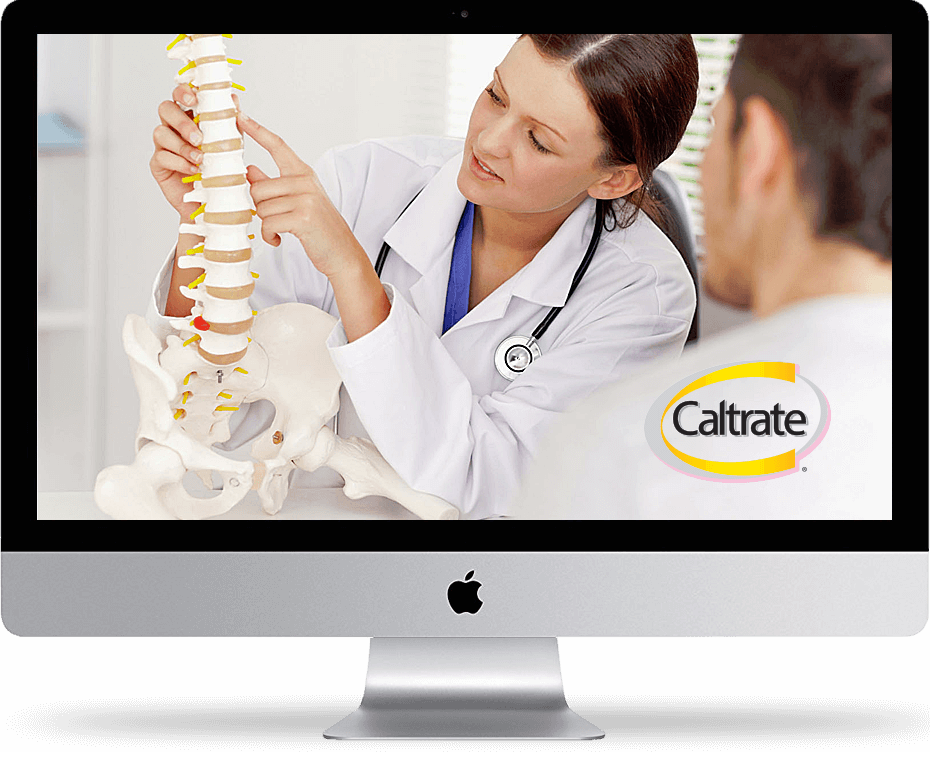 GENERATE VALUE AND LINK WITH THE USERS THROUGH CONTENT THAT SOLVES ISSUES FOR THEM AND CONTAINS EMOTIONAL VALUE.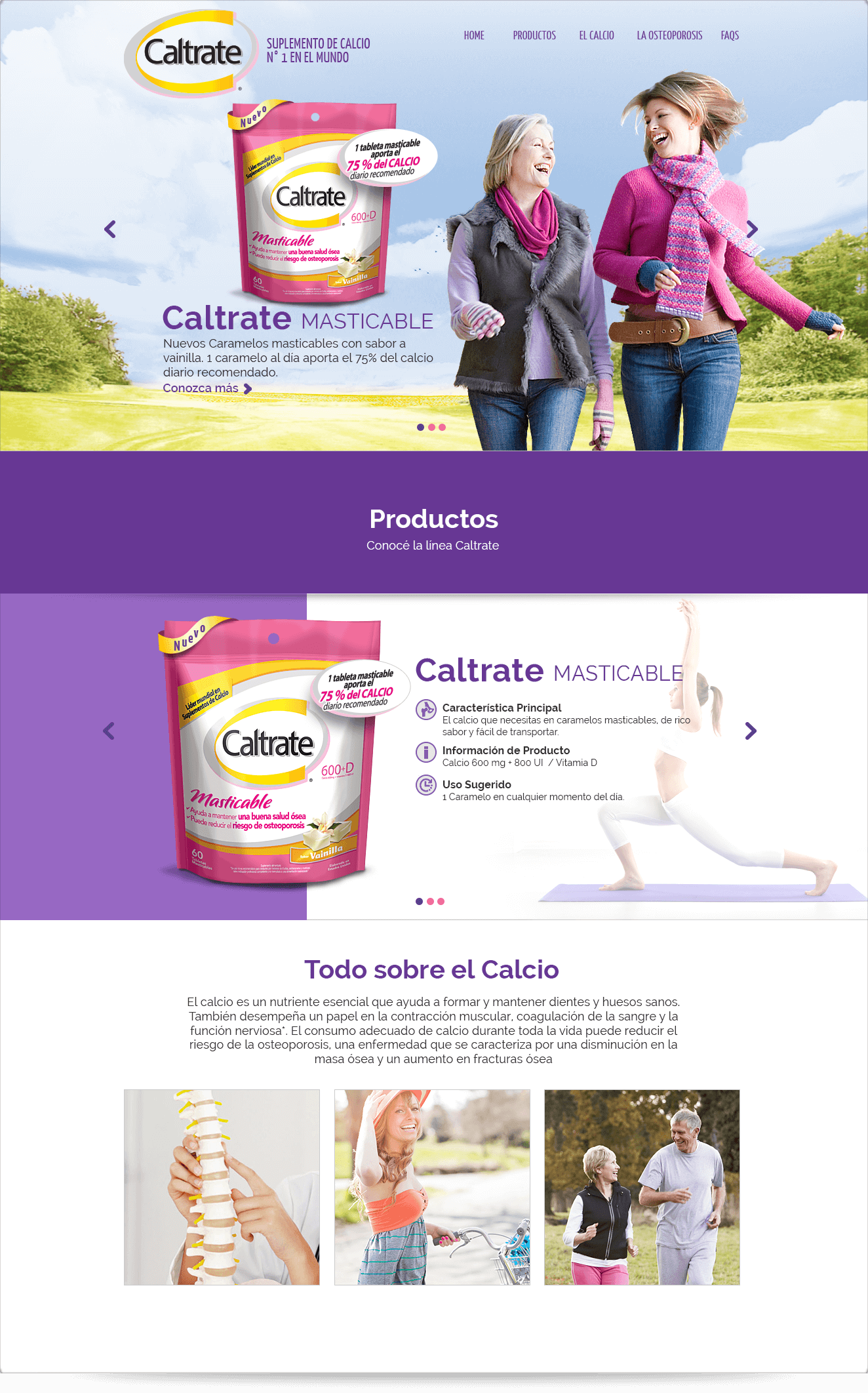 The case
Following the strategy used for the product Centrum Multivitamin, it is sought to settle and spread the information about the osteoporosis problematic, how the nutrients work in the body and their requirements according to the age.
The specific contents enable the users to have access to the information available for decision making and at the same time, it positions the site in search engines, achieving awareness and actual product purchase.
The digital content marketing strategy pursues the objective of being a reference for users on the discussed issue. Content marketing is best for mid-funnel metrics. Specifically, improving brand perceptions. It can do exactly what other tactics can't. Traditional paid advertising is great at the top of the funnel -- building awareness. Banners, coupons and direct mail are great at the bottom of the funnel -- creating conversions. But great brands are built in the middle, where people's perceptions are shaped and strengthened.
Great content shows customers why a brand is different and better than the competition. It creates evangelists that carry the brand message more effectively than paid media ever could. Sure, content helps a little at the top and bottom of the sales funnel, but primarily, it focuses on mid-funnel metrics.
Qm integral solution
• Communication guidelines and brand content in the digital ecosystem
• Site development Centrum Argentina and Chile
• SEO positioning: content optimization, keyword strategy, onpage optimization, link building, technical optimization, algorithm updates
• Measurement, analytics and iteration