ProFutbol
The World Cup at your fingertips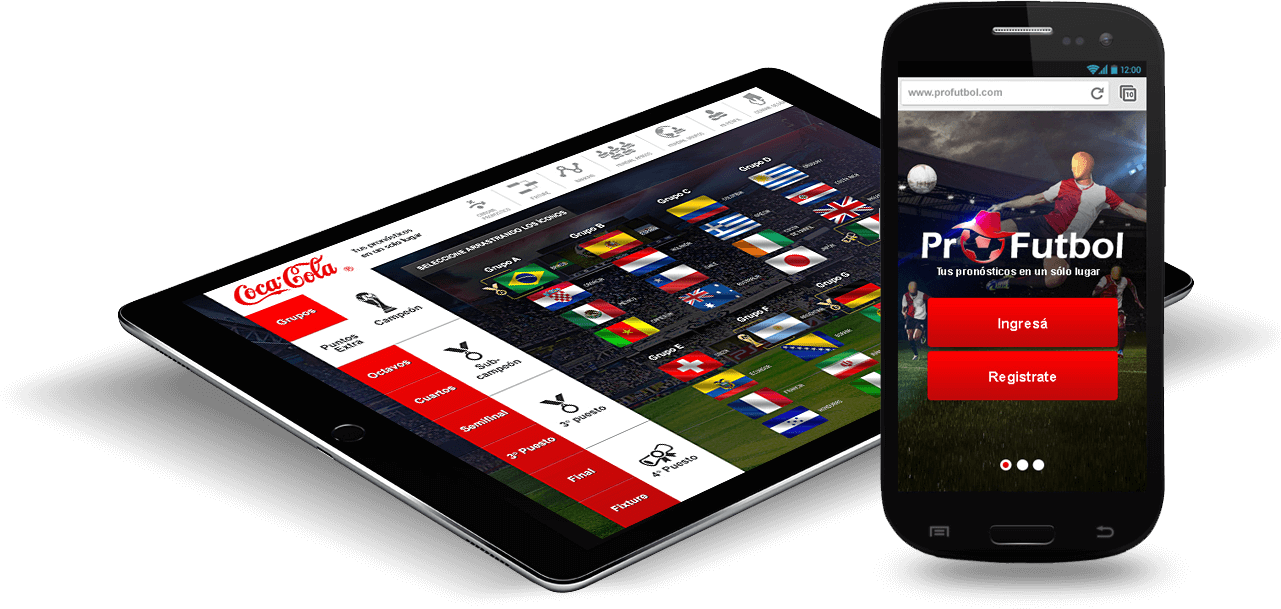 Context
Given the enormous expectation and follow-up the Soccer World Cup creates, the main idea is to develop a fun motivational tool that would be useful for Human Resources departments to boost the company's atmosphere and promote team work.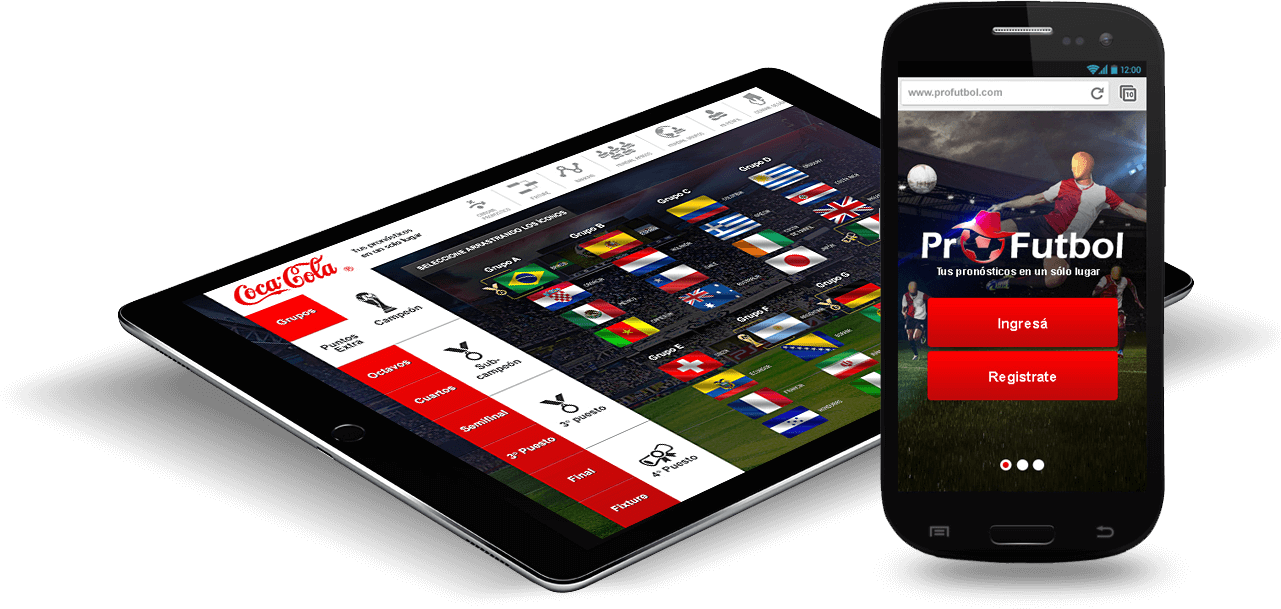 THE GAME THAT BRINGS TOGETHER FUTBOL PASSION AND INTERNAL COMMUNICATION WITHIN THE ORGANIZATIONS.
The case
This start-up is inspired in the passion and habit among soccer fanatics to guess or forecast the results of the World Cup games, share them and compete with a group of friends and co-workers to see who won the guess.
An online tool is designed, in which the invited users register to participate based on the World Cup schedule: Group Stage, Round of 16, Quarter-finals, Semi-finals, Third place, Final and the Bonus - which distributes extra points. A guessed outcome scores points and the user can track his forecasts and results competing for prizes with other registered users.
In order to emphasize on the integration of different areas, the game provides a Group Tournament mode in which each employee is made part of a group randomly or inviting their fellow coworkers, enabling to share forecasts, results and points.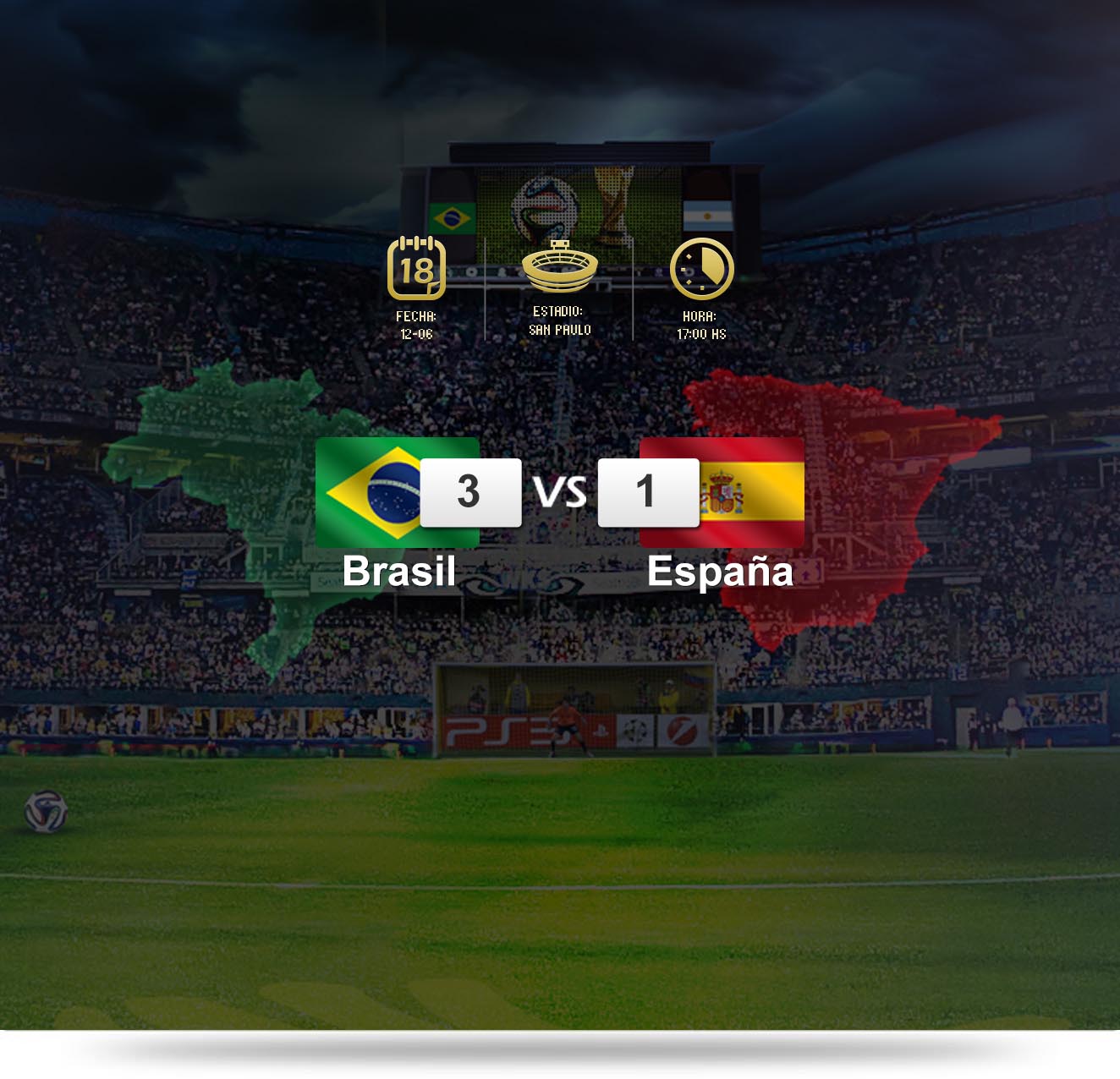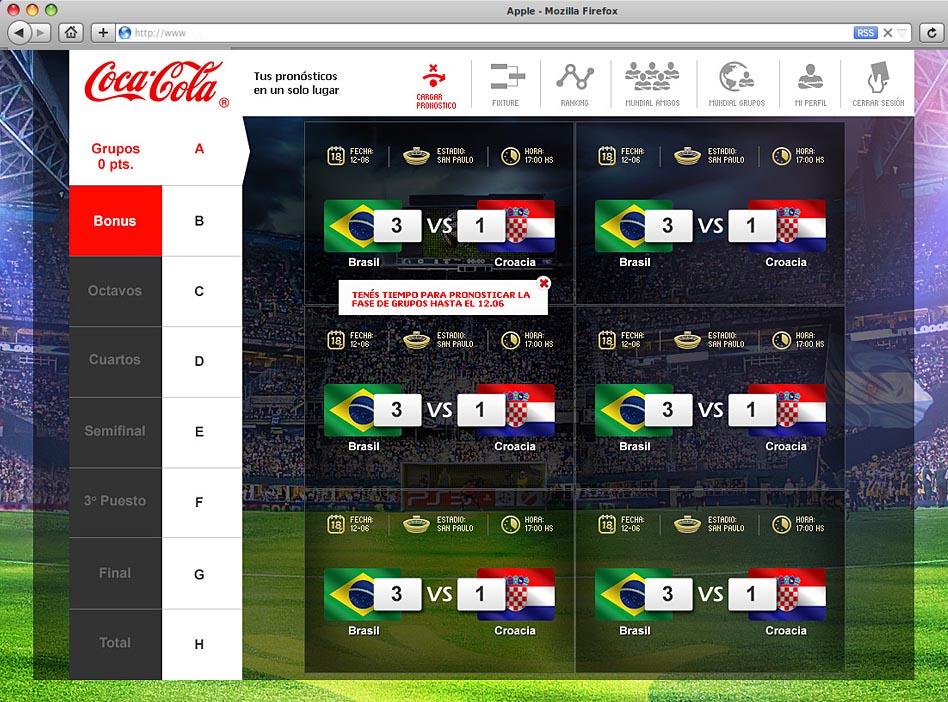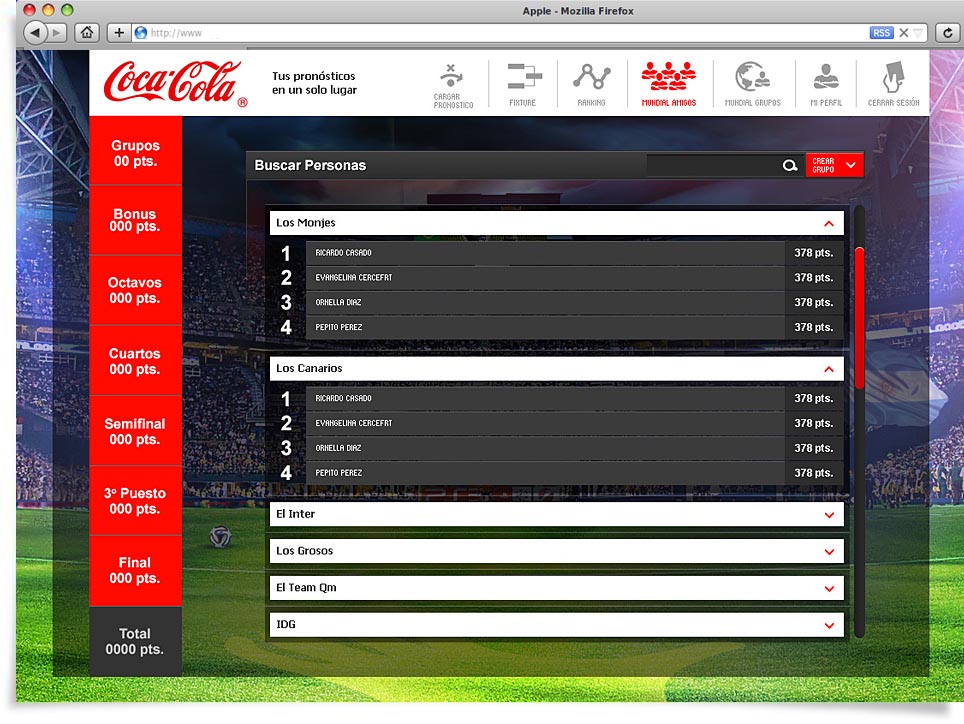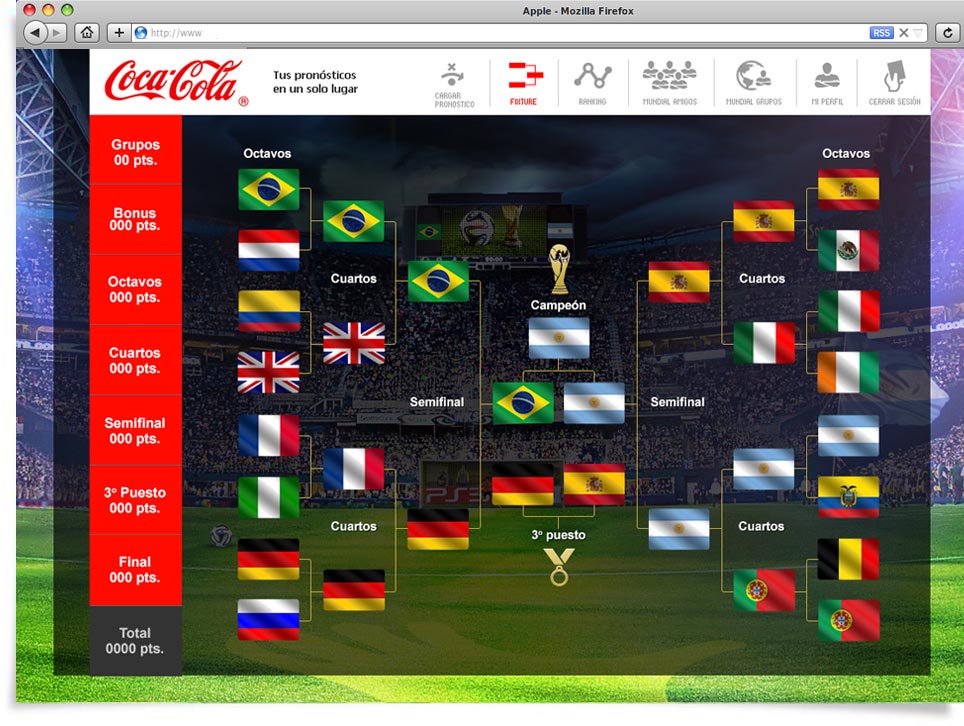 Qm integral solution
• Promotional site publication, explaining the championship dynamics and its benefit for companies.
• Development of a platform that processes the results of the World Cup Championship, matches the participants' forecasted results and assigns scores and rankings. Each participant is able to access these results online, check their position and the related prizes.
• Back-office administrator in which the client creates the community and enables the users to enroll and give access to the championship.