Patagonia Bank
Corporate Website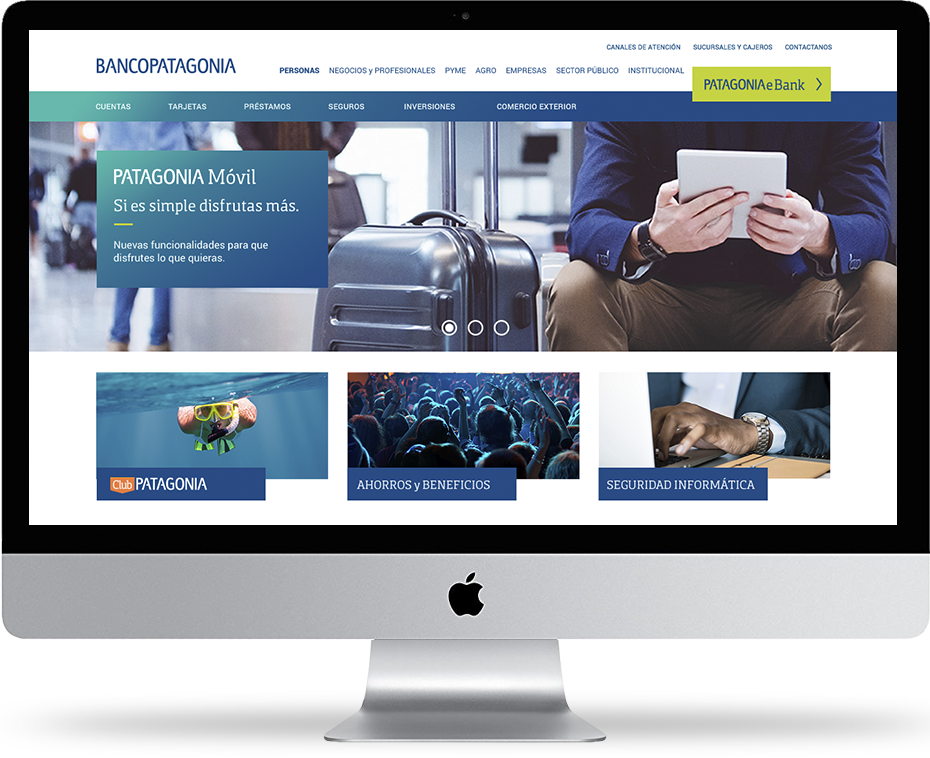 Context
With 250 branches and more than 1 MM clients, Banco Patagonia leads the 5th place in the annual growth ranking of banks in Argentina.
When the new brand image is launched, it is also necessary to reformulate the online channel, improve access to information and provide a better and faster service to its customers.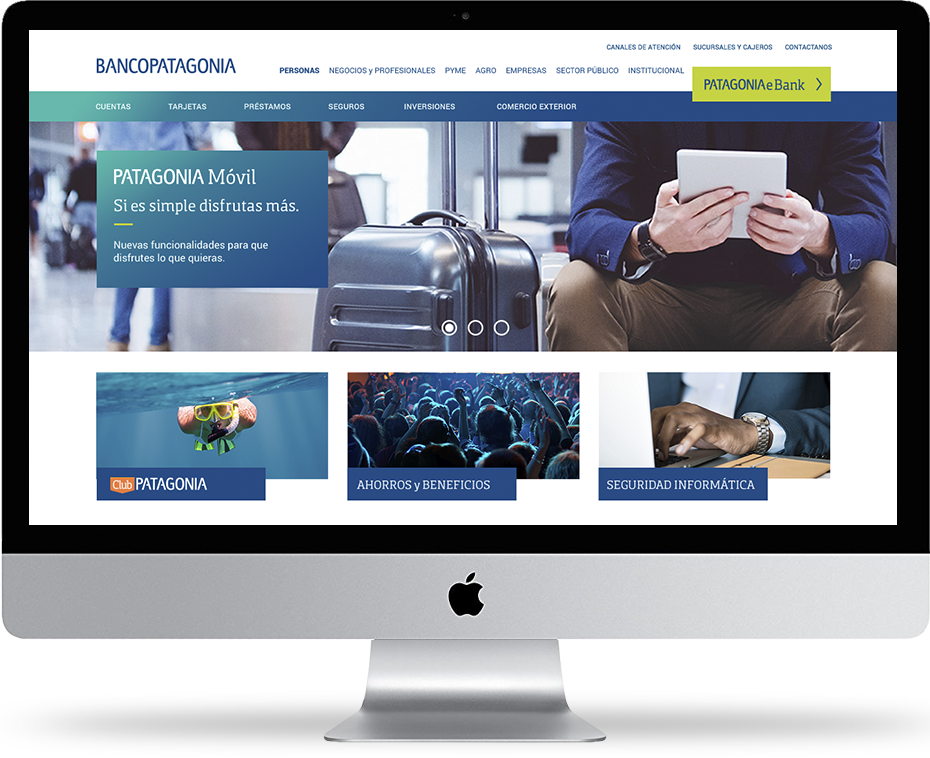 THE WEB AS A CUSTOMER SERVICE PLATFORM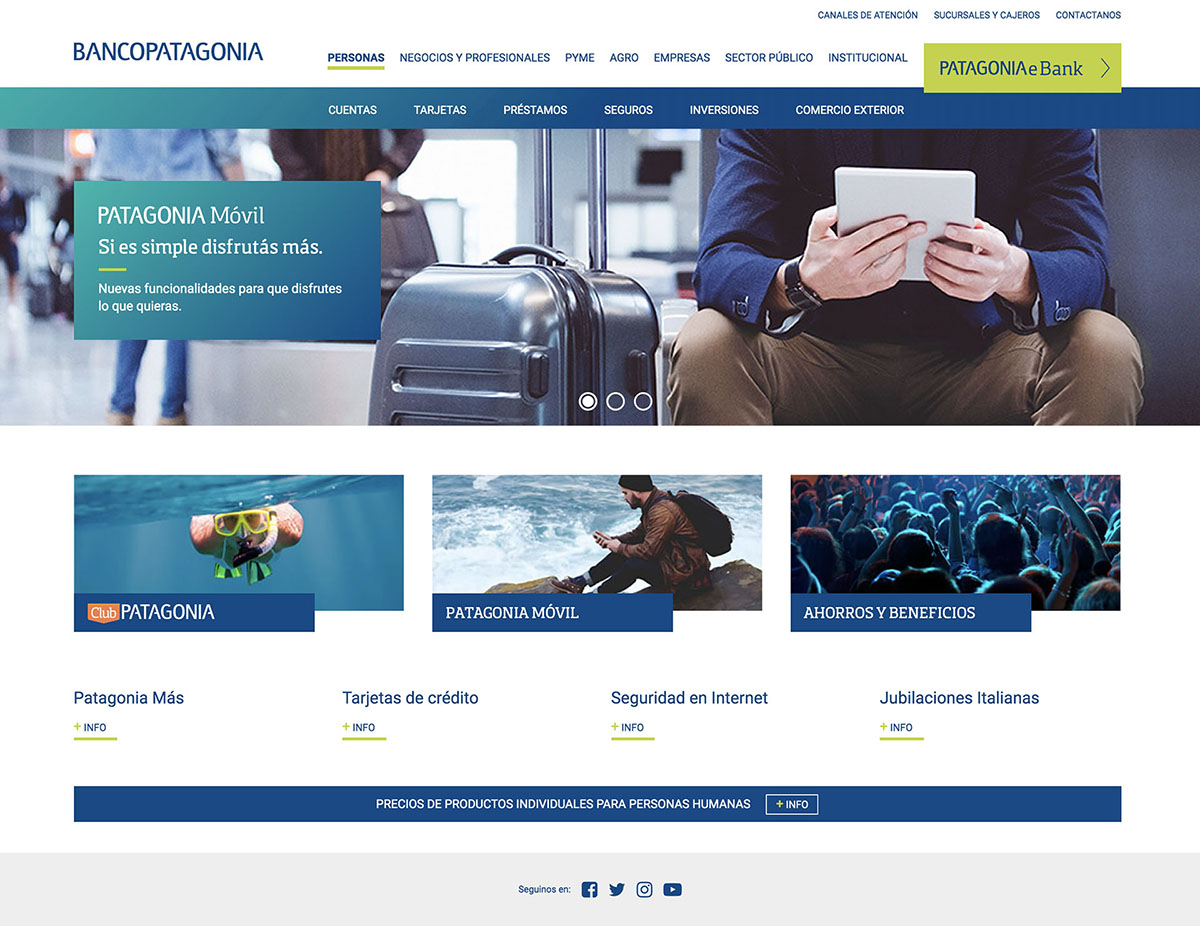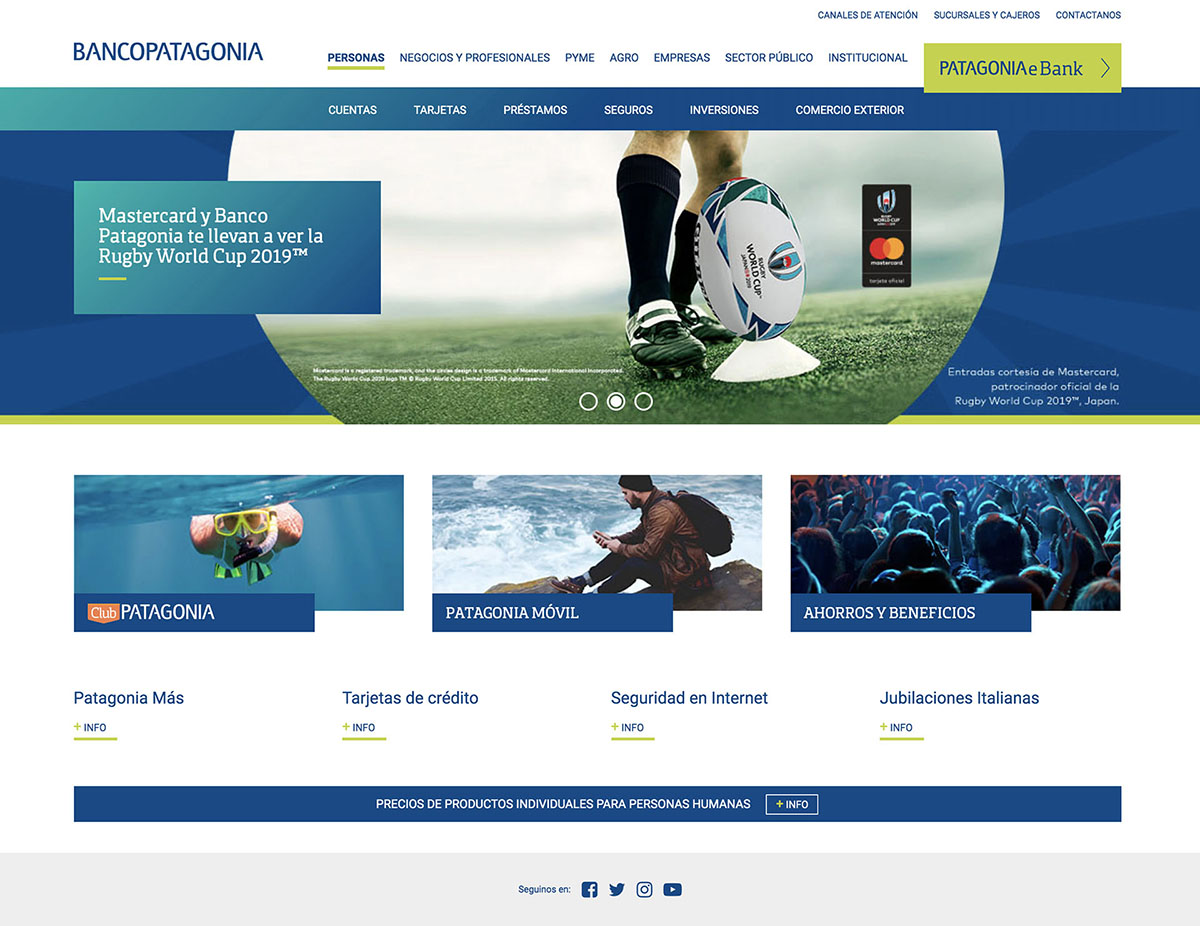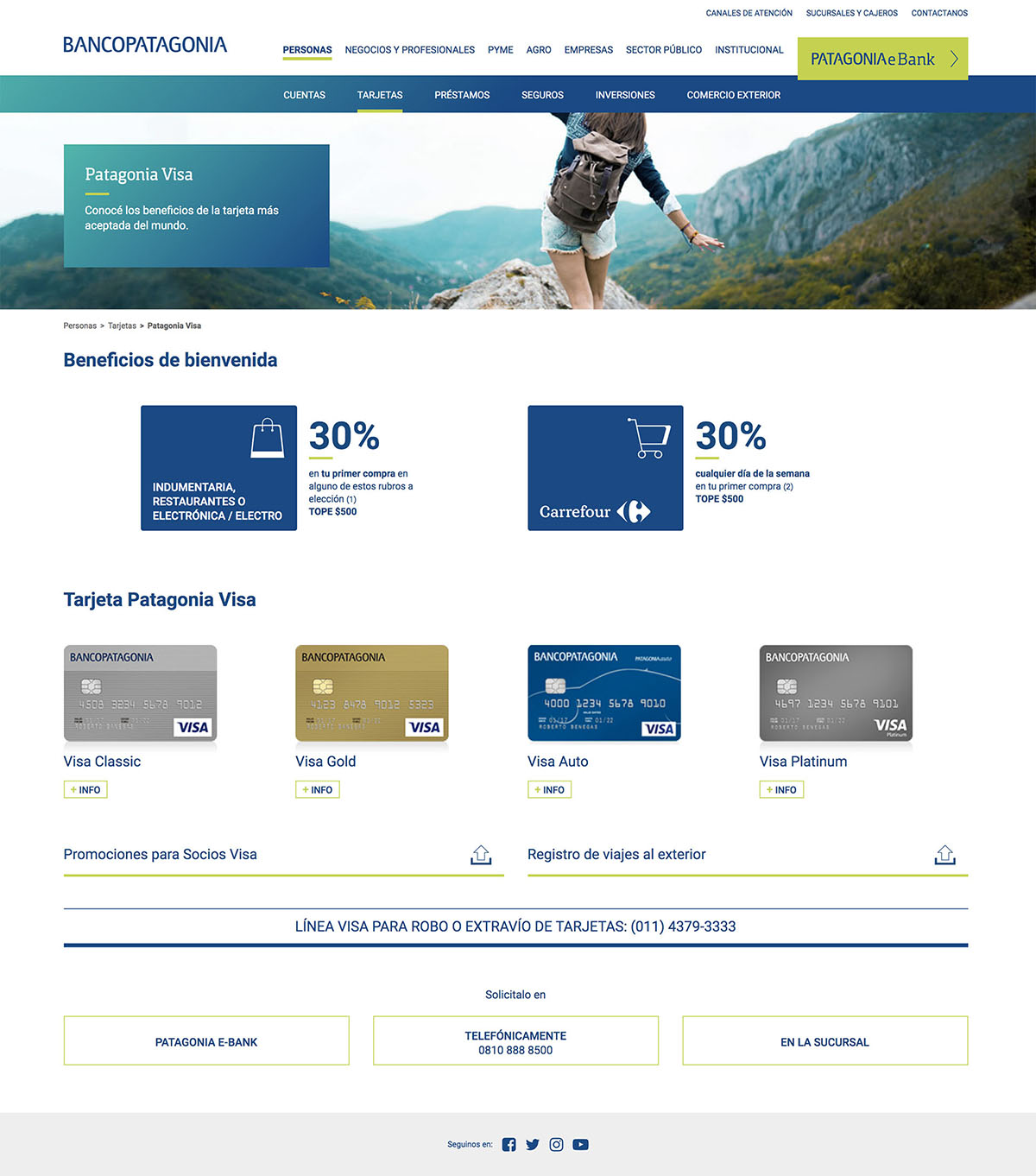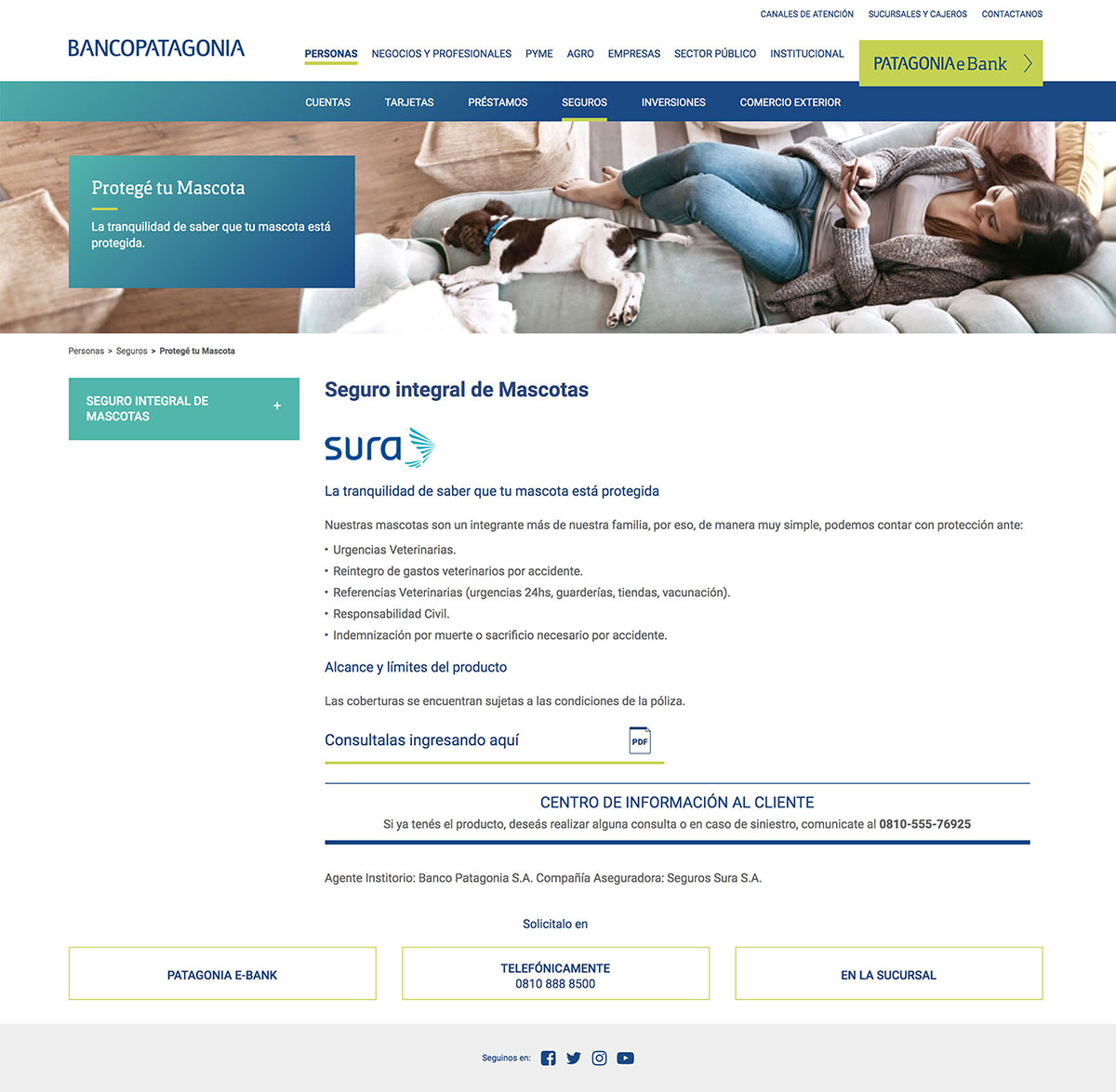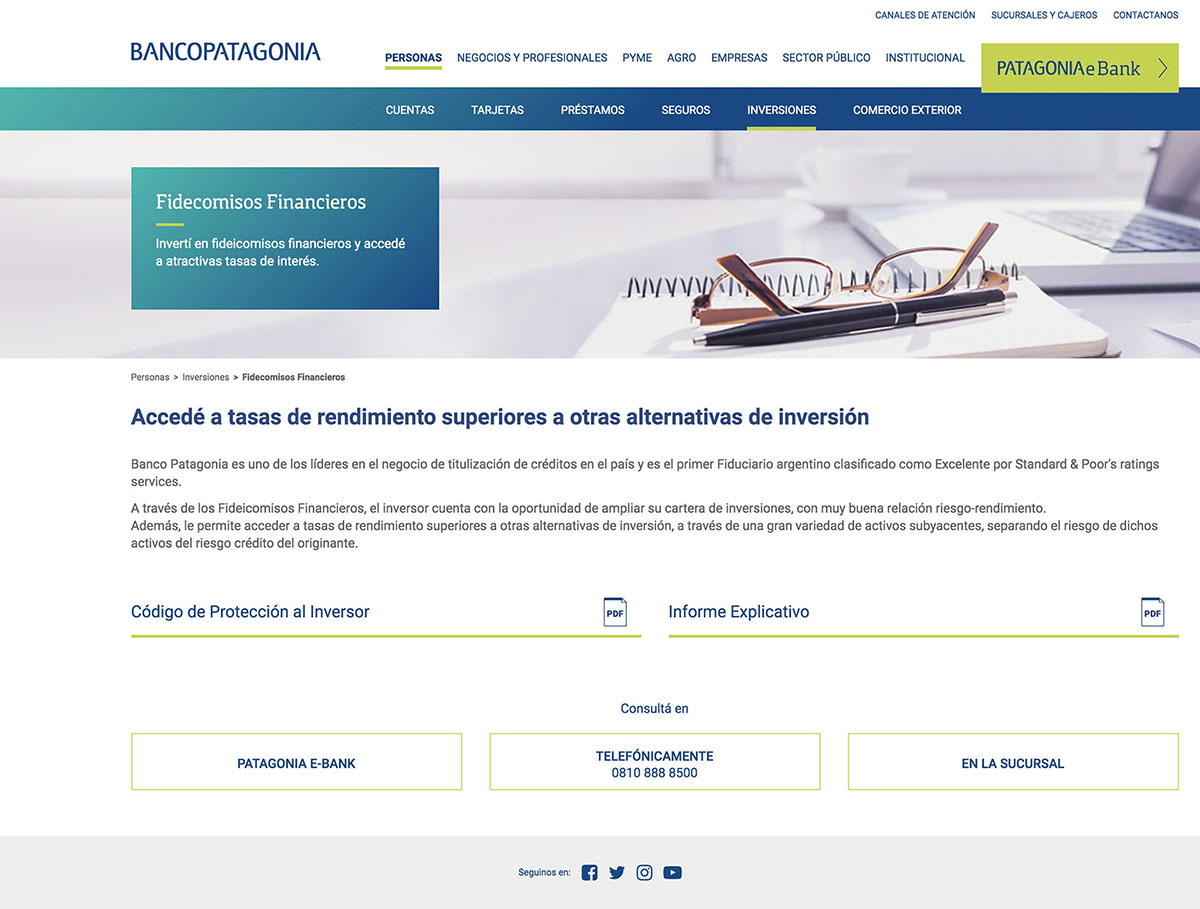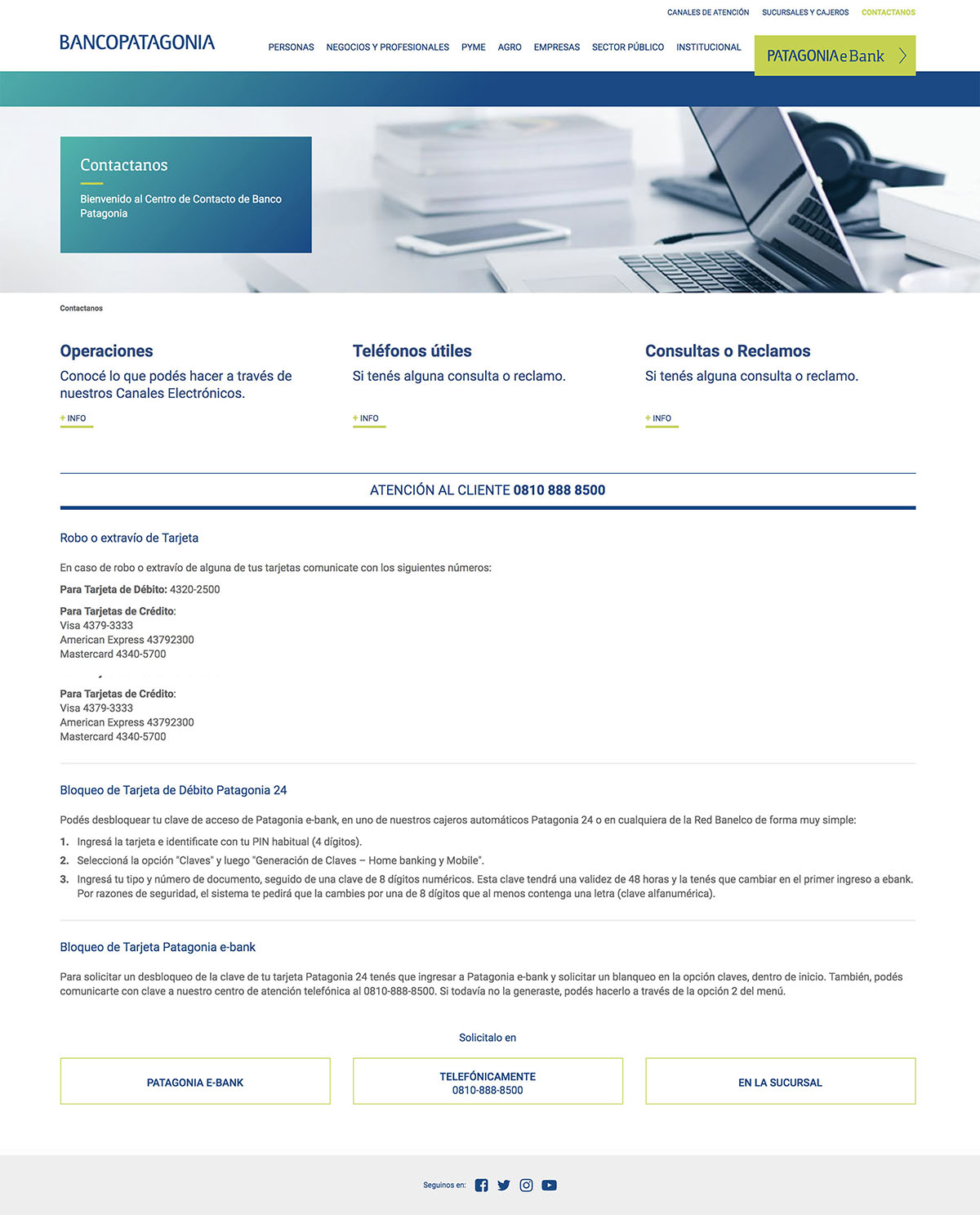 The case
Qm proposes a complete redesign of the web channel, focused on placing the user in the center and transforming the web in an integral customer service platform. This reduces processes and costs, resulting in more agile services for the user.
Qm integral solution
• Updated image of the entity focused in the content and search-logic user-centered. • Site reengineering as a channel for client service, focused in business generation. • Development of credit simulators which allow the user to self-assist and generate the order for its rapid processing and approval. • Responsive design, multiscreen & multiplatform adaptive.