Microsoft
Advertising Solutions
MSN, your starting point
Context
Have existing and new MSN users adopt the new site as their default homepage in Latin America.
Qm Integral Solution
Qm presents 3 proposals to be tested on focus groups, resulting "MSN, your starting point" the favourite campaign concept.
The proposal is executed in 3 stages: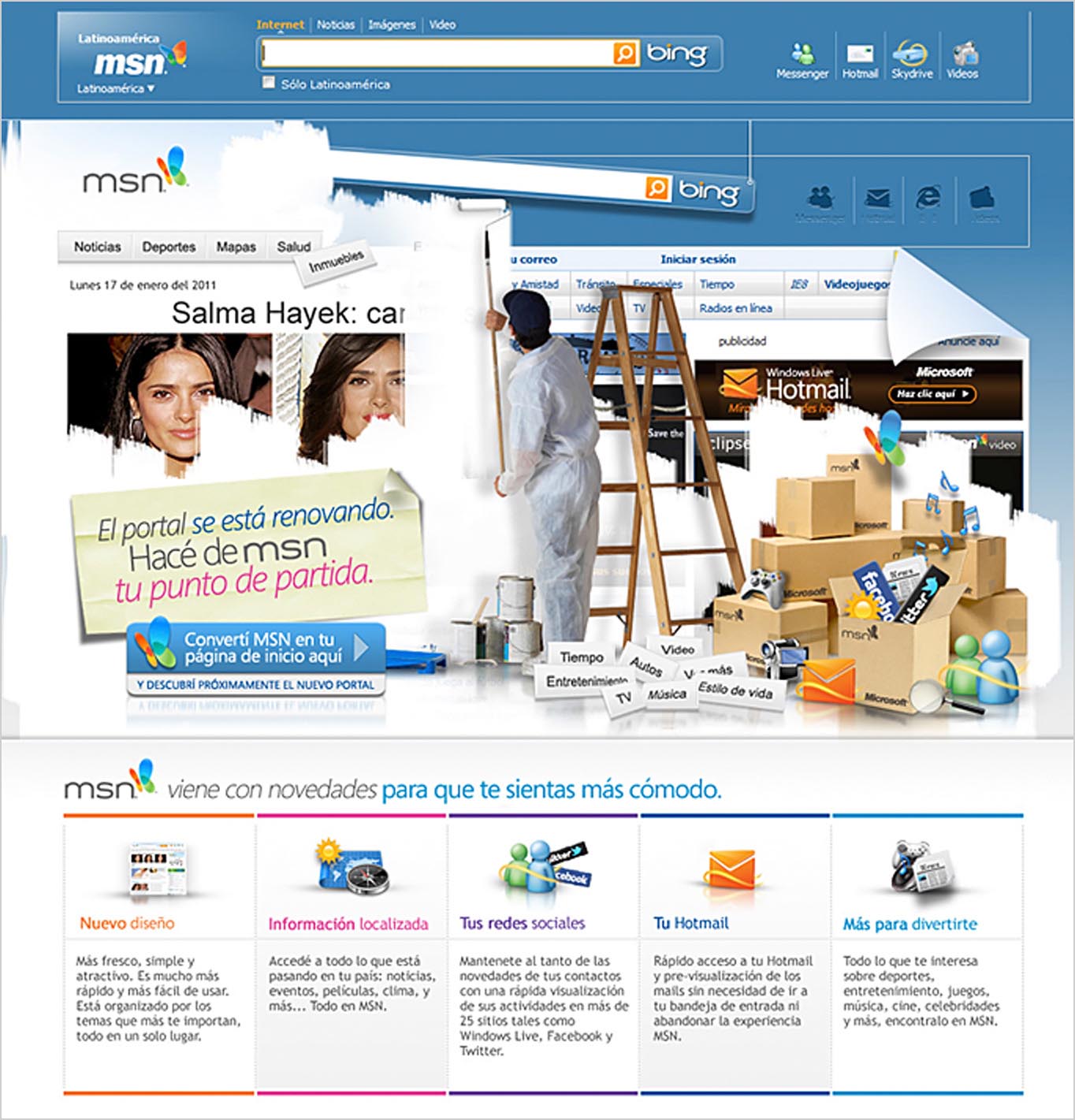 1. Pre-launch:
Invitation for active users to select MSN as their default homepage. Communication is executed through banner campaigns on MSN network and redirected to a promotional landing page.
2. Launch:
A specific campaign is developed communicating the new features. A TV Commercial is produced to show the advantages of setting MSN as default homepage such as: local information, social networks direct access and customized news.
TVC

Display Rich Media
3. Post-launching:
During this last stage Qm develops the campaign "I'm on the News", a Facebook application which enables the user to interact on a simulated MSN portal where he and his friends are newsmakers. The user can choose his friends to be part of an article in the news and selects the images from Facebook albums, viralizing on his network.