Messenger
Pass it on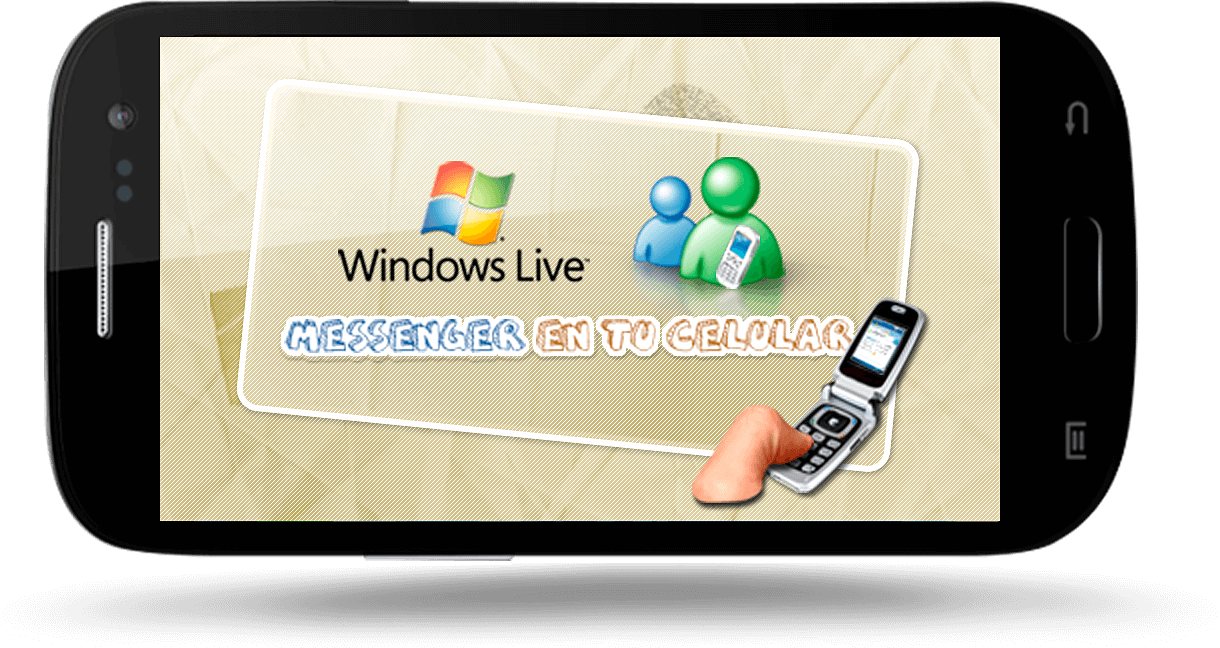 Context
The purpose of this campaign is to spread the news of the existence of Messenger for mobiles.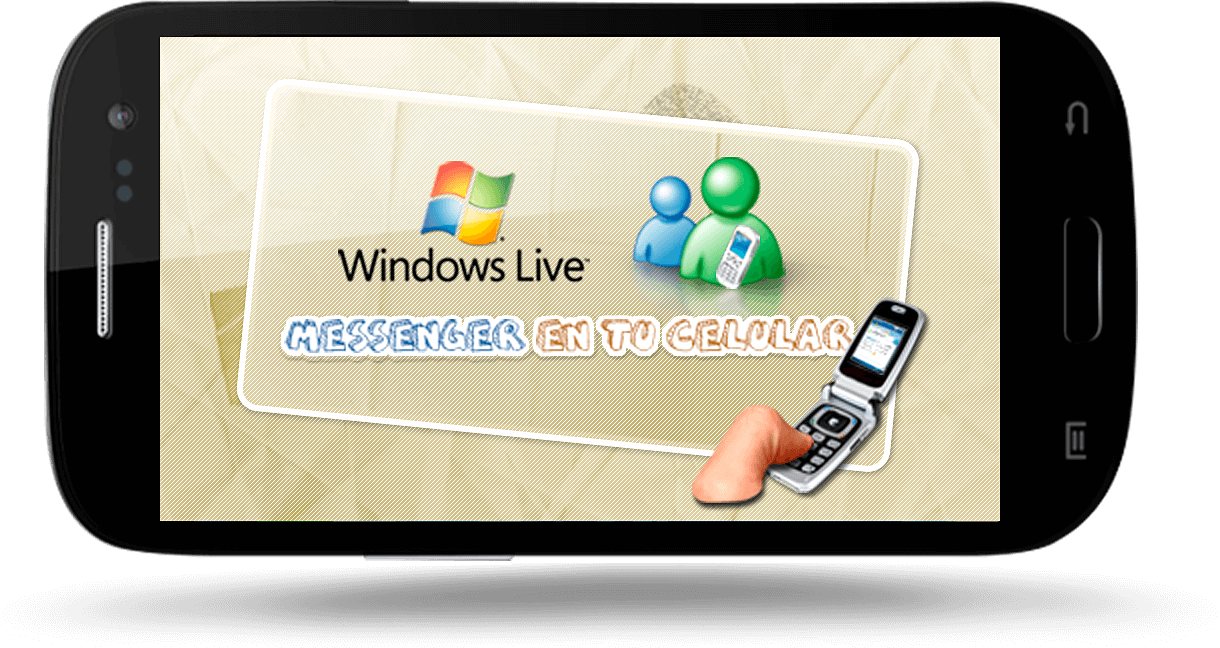 QM CREATED A REGIONAL CROSS-MEDIA CAMPAIGN TO FACILITATE DOWNLOADS AND VIRALIZE WINDOWS LIVE MESSENGER ON CELLPHONES.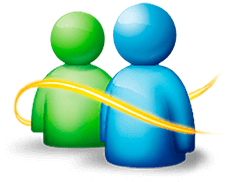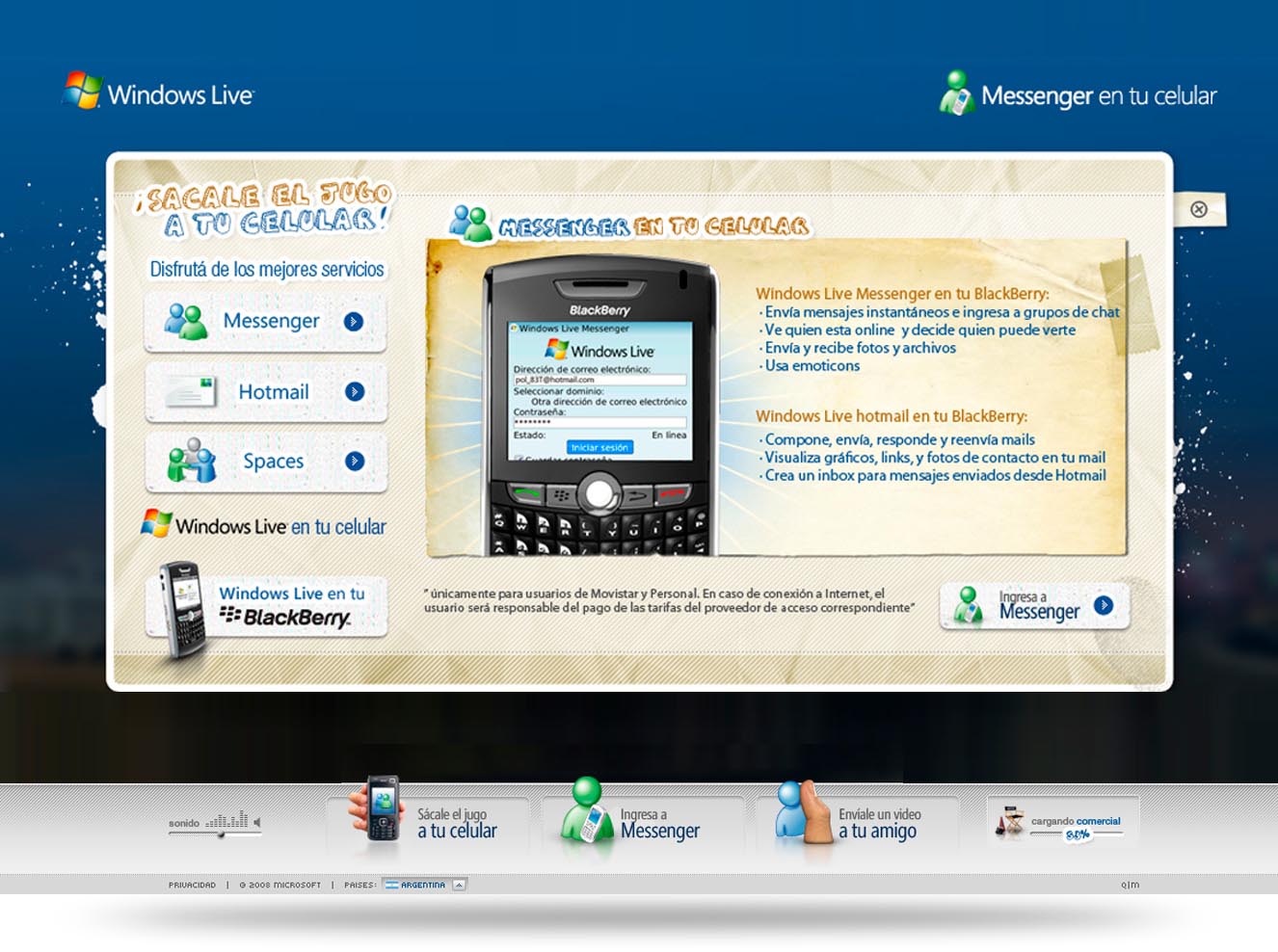 The case
Microsoft's main objective was to generate downloads of Messenger instant chat to mobile phones. It was key to inform and educate potential users on how to obtain and use it.
As Microsoft Advertising digital agency for OLA (Other LatAm) region and Mexico, Qm proposes a high impact cross-media digital campaign in order to achieve this goal.
Both from the online and offline environment, the audience was attracted to an innovative website, as main hub for the campaign. The application contains a viral module that lets you send video-jokes to a friend, with email and SMS alerts that link to Messenger shortcut on their mobile devices.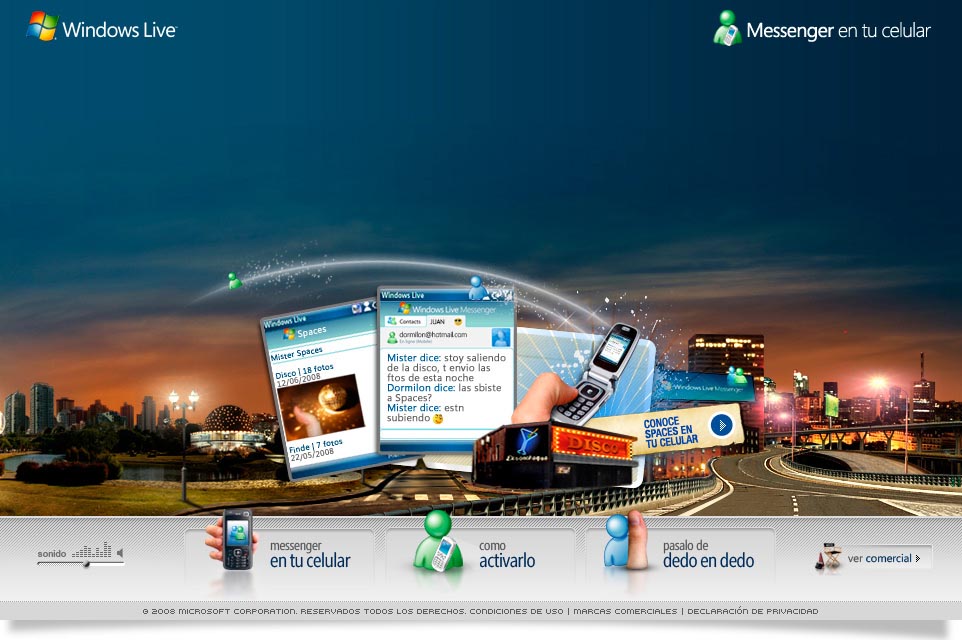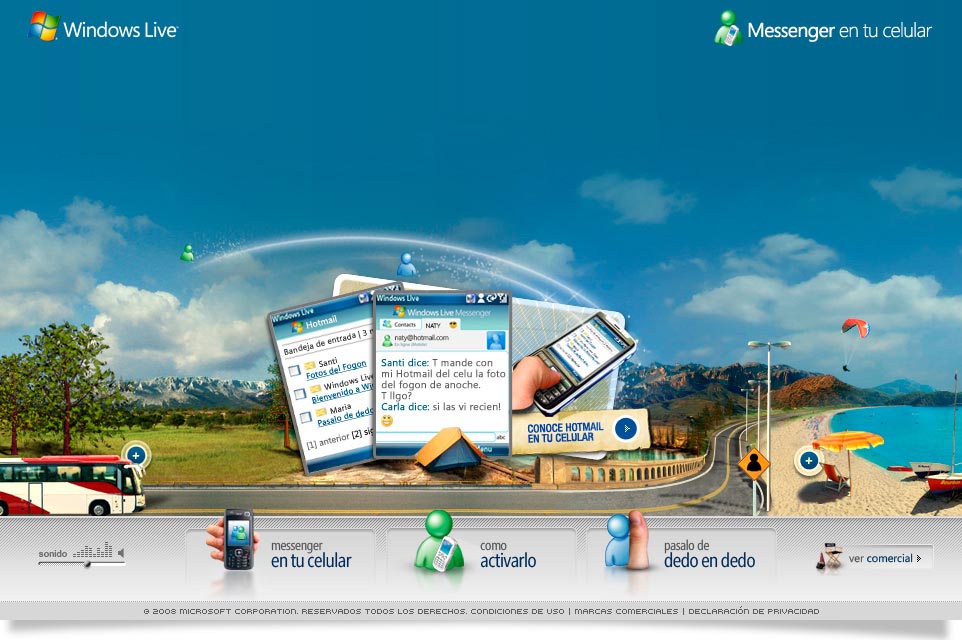 Qm Integral Solution
• ASPX back-end, web services integration with cell phone operators from LatAm
• Engine development to send the e-mails with links to video messages and product download
• 30" TV spot production
• Video-messages post-production
• Banner campaign for MSN network, tracking and reporting
• Graphic pieces for press publications
• Merchandising for Personal Fest in Buenos Aires
• Promotional game development
Results
In Argentina, more tan 800.000 visits to the site. Also 125.000 SMS were registered, which implies a participation rate of 17% in the mobile channel. Measurements were performed using Microsoft AdCenter Analytics.
The campaign triggered an international Mobile Marketing Association prize for Cross-Media Integration Latam Chapter category, and also a Silver Prize in IAB Argentina to the best interactive campaign. Additionally Microsoft Advertising took it as a study-case at a regional level.