Context
FRANZ VIEGENER, an Argentinean manufacturer of luxury faucets based in Chicago, is seeking to professionalize the online communication with its distributors, professionals and clients; to facilitate the selection and sales management of the products. The requirement comes from the commercial area and is accelerated by the global pandemic.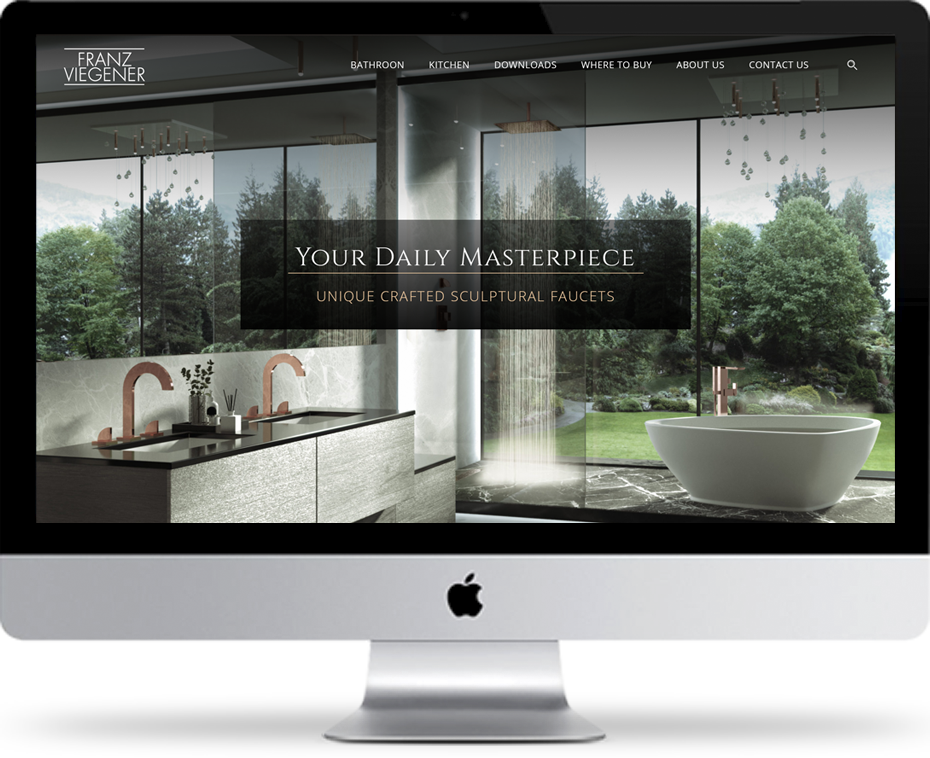 FRANZ VIEGENER REPRESENTS EXCLUSIVITY, ORIGINALITY, LUXURY AND IT SHOWS THROUGH ITS ENTIRE DIGITAL ECOSYSTEM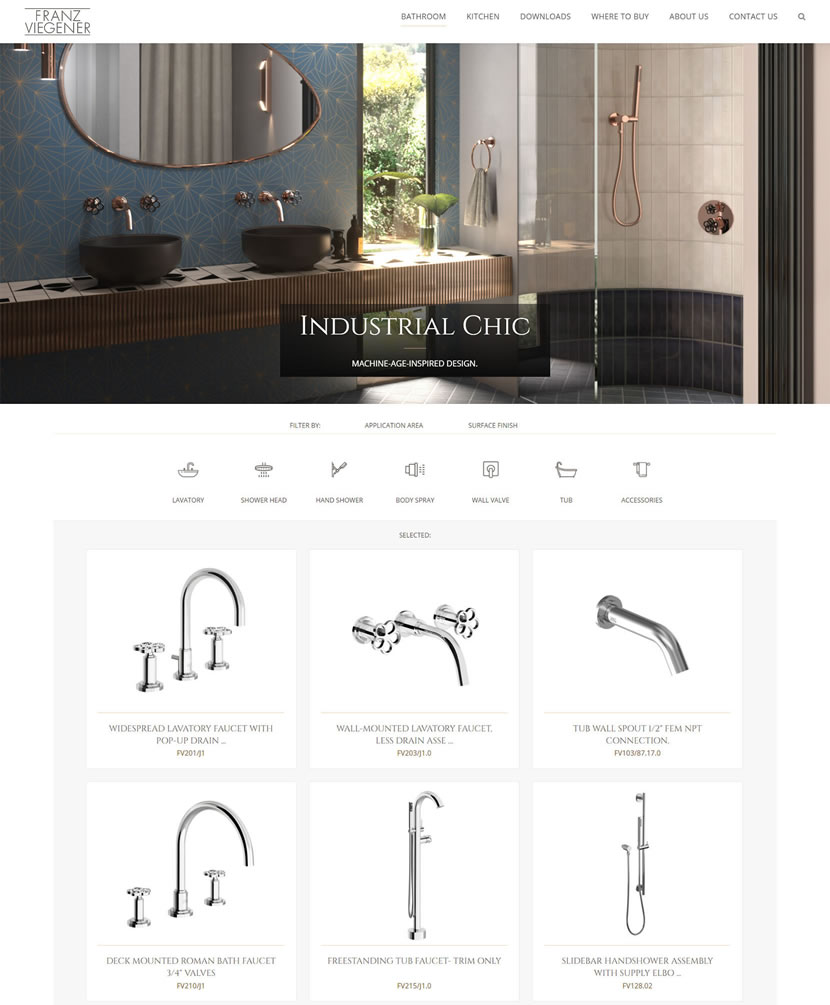 The case
Given the commercial need in the United States and Latin America, a system of filters by collection, variant, application and color is developed to facilitate the search of products for retailers, distributors, architecture and decoration studios. Also, we propose a wizard to help the selection of products by a non-expert, with a plan to develop this online channel in the future, so that the end user can buy their own faucets online, as they would do with the help of a salesperson.
An appropriate communication campaign is defined for this segment and a new claim 'Your Daily Masterpiece - Finely crafted sculptural faucets' is born, evoking the concept of the faucet as a handcrafted work of art. We also planned the bathroom and kitchen spaces according to the spirit of each collection and showcased them in 3D renders so that the users can understand the style of each collection within their environments.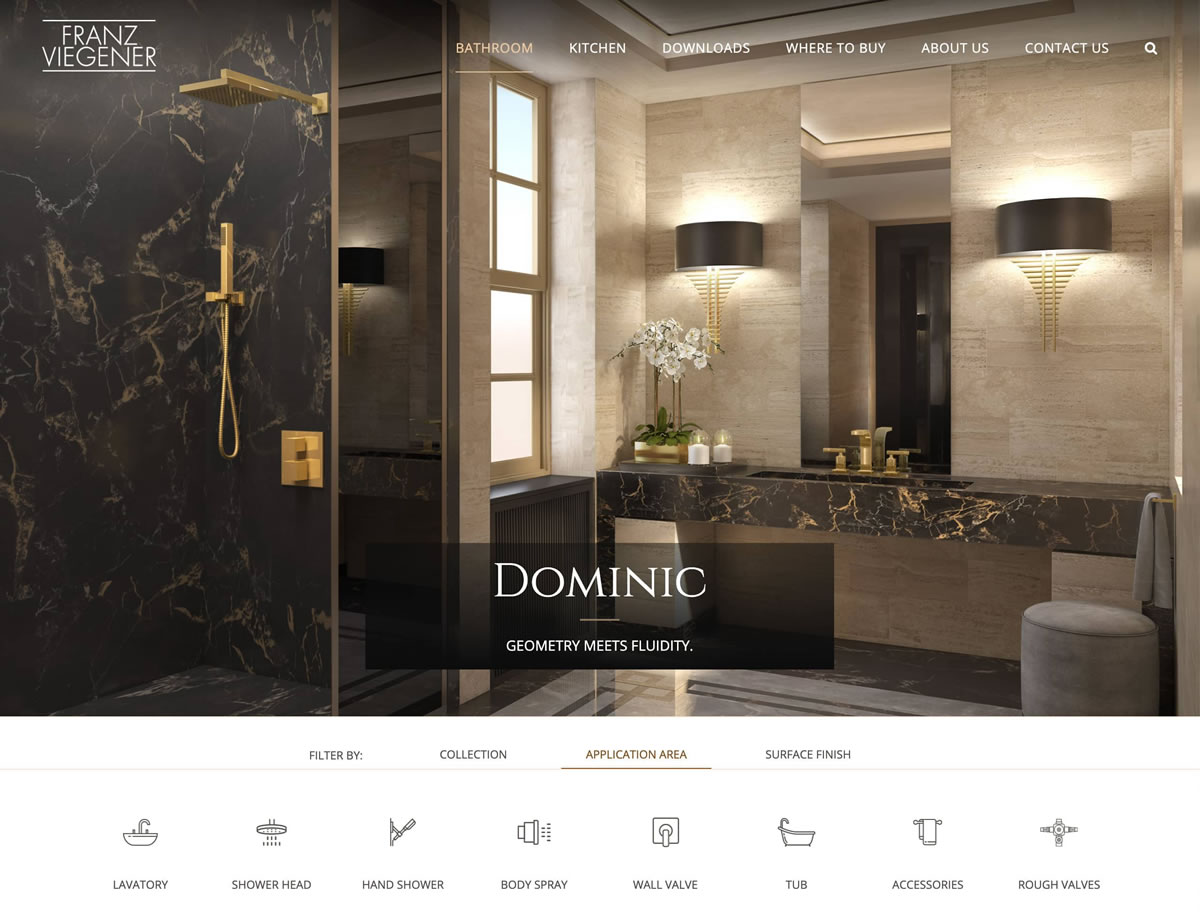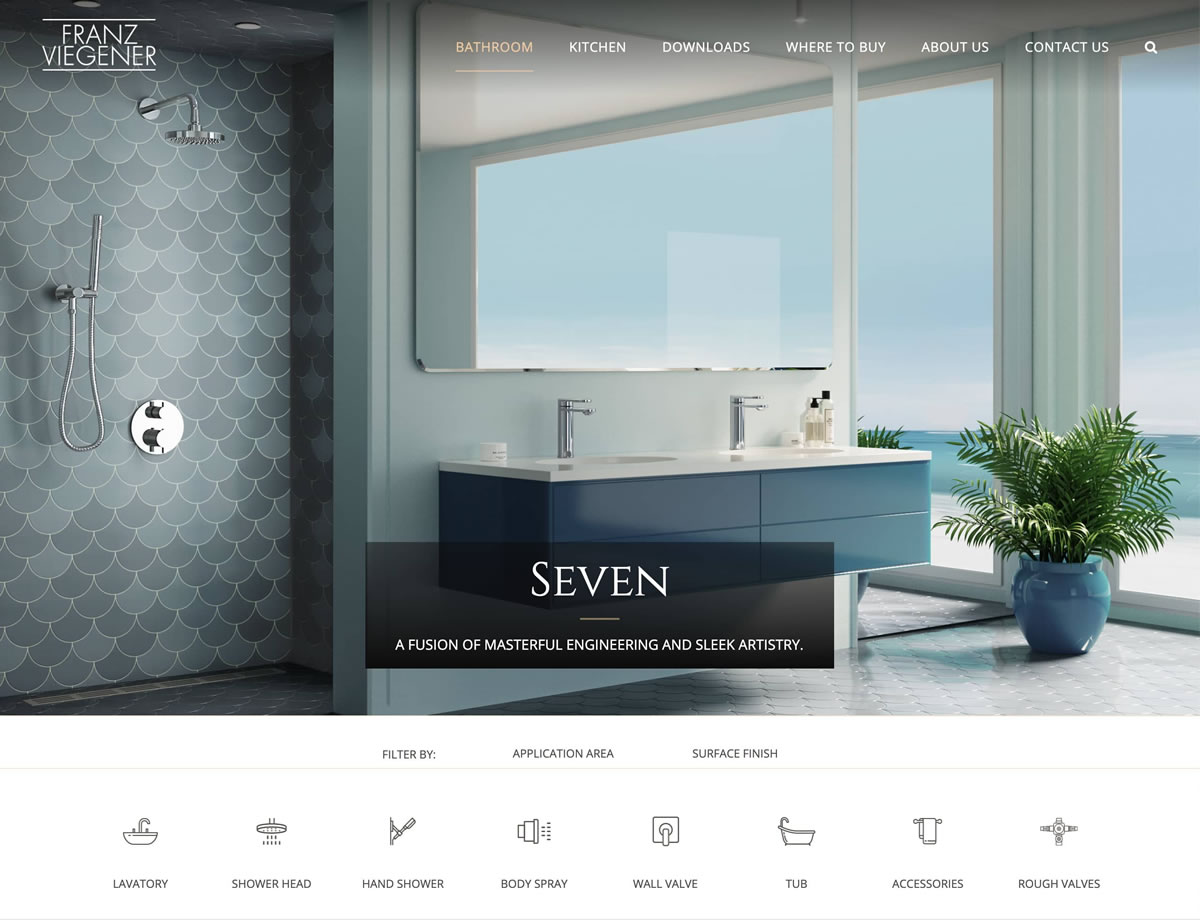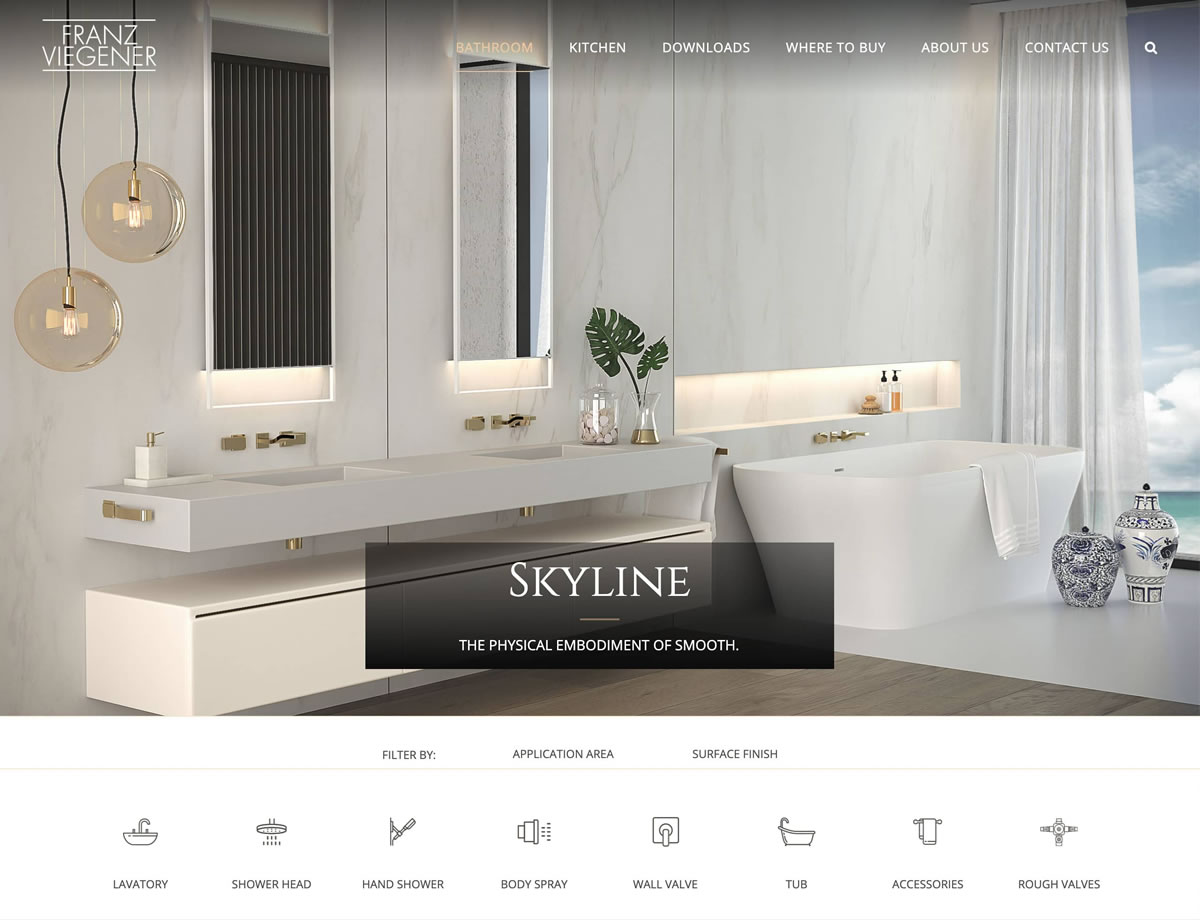 Qm integral solution
• Preserve the FRANZ VIEGENER brand with a well-established and international recognition, updating the brand image and online communication.
• Reinforce the luxury brand image, highlighting the quality of the products and handcrafted details and placing them in environments according to each style.