CommonSense
Your partner in data strategy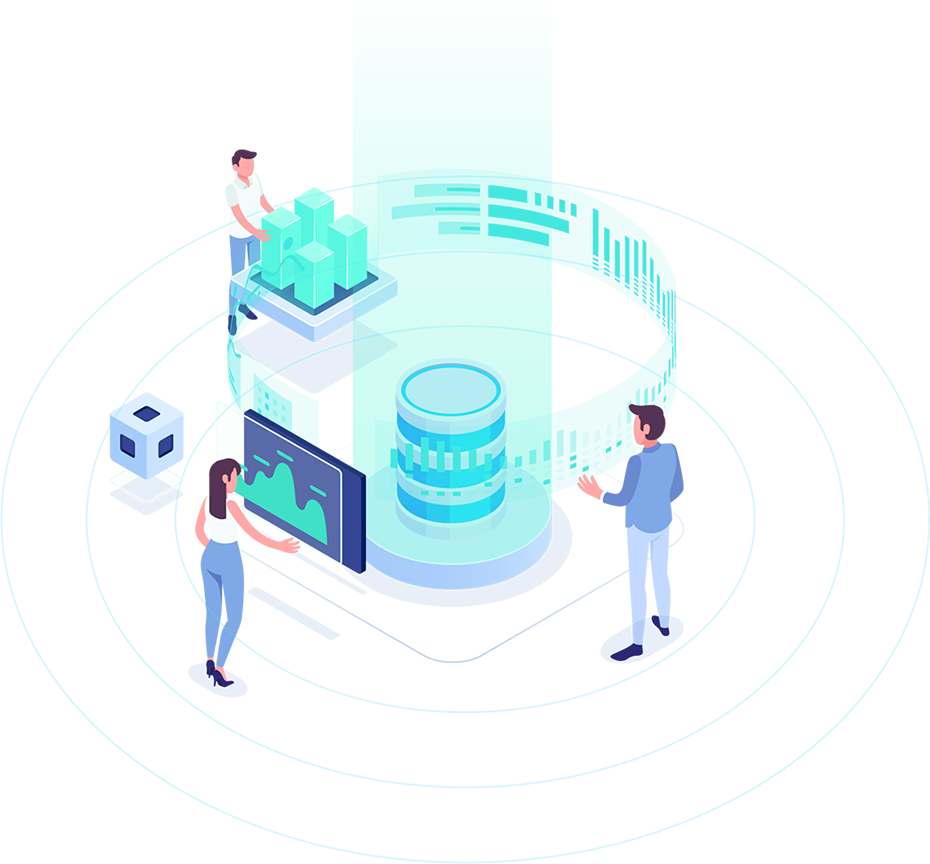 Context
CommonSense needed to redesign their website and refocus their brand communication. This is a B2B niche company which offers intangible services with highly specific attributes and added value for the corporate data-mining segment. They asked Qm to redesign their branding, develop a more focused marketing strategy which covered all the bases, and design and build a new website.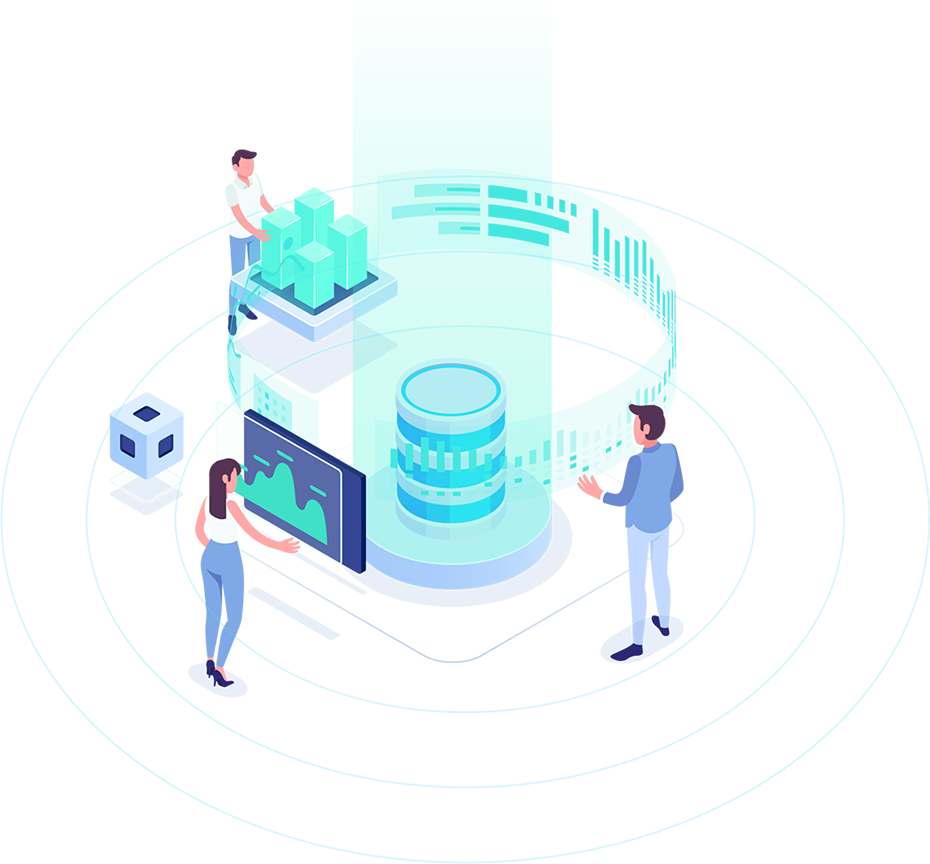 COMMON SENSE IS A DATA STRATEGY PARTNER. THE NEW SITE ENABLES VISITORS TO UNDERSTAND THE SOLUTIONS ON OFFER AND REQUEST SERVICES.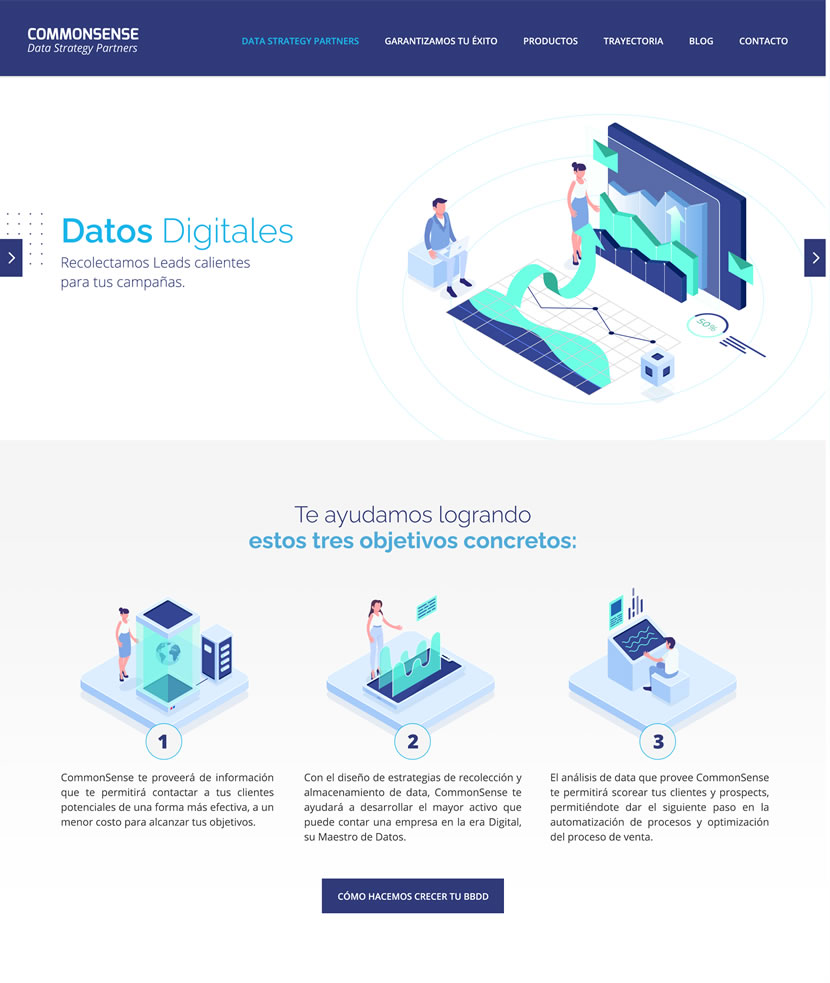 The case
After interviewing the client and reviewing their site according to various different reference parameters, Qm developed a comprehensive marketing and communications strategy that radically reframed content presentation. At the same time, they redefined the sales pitches to enhance customer understanding of the services on offer and the value these could provide.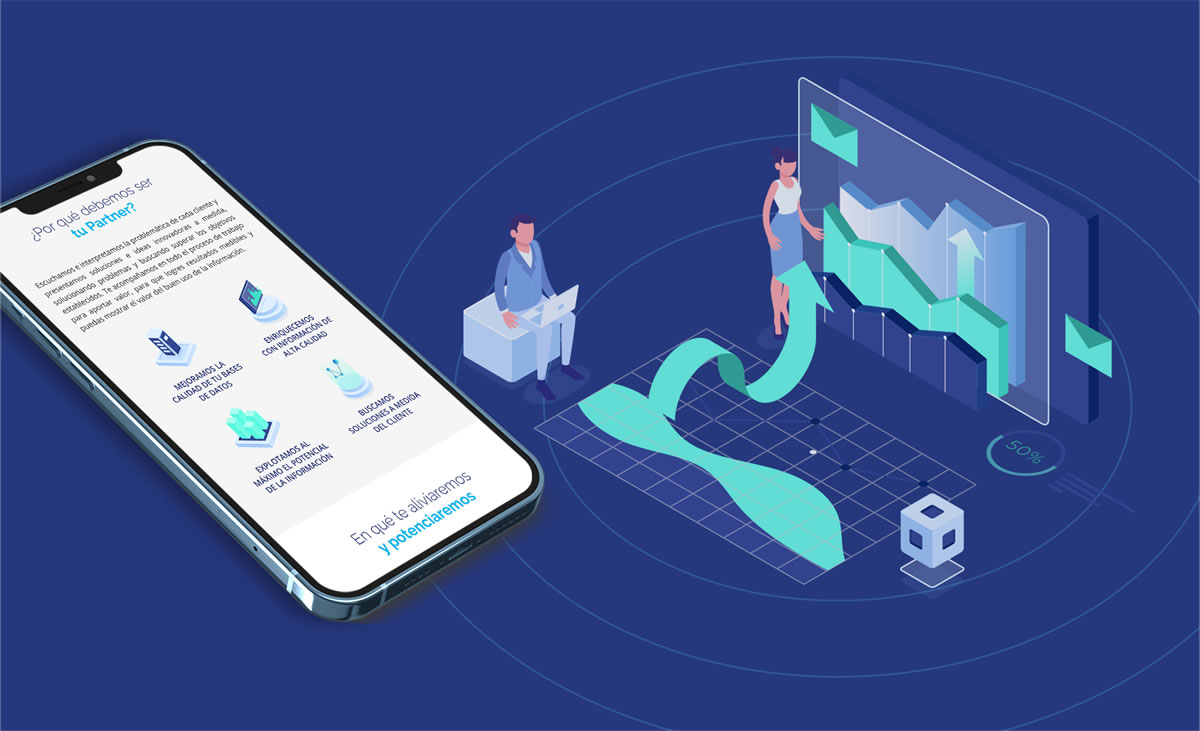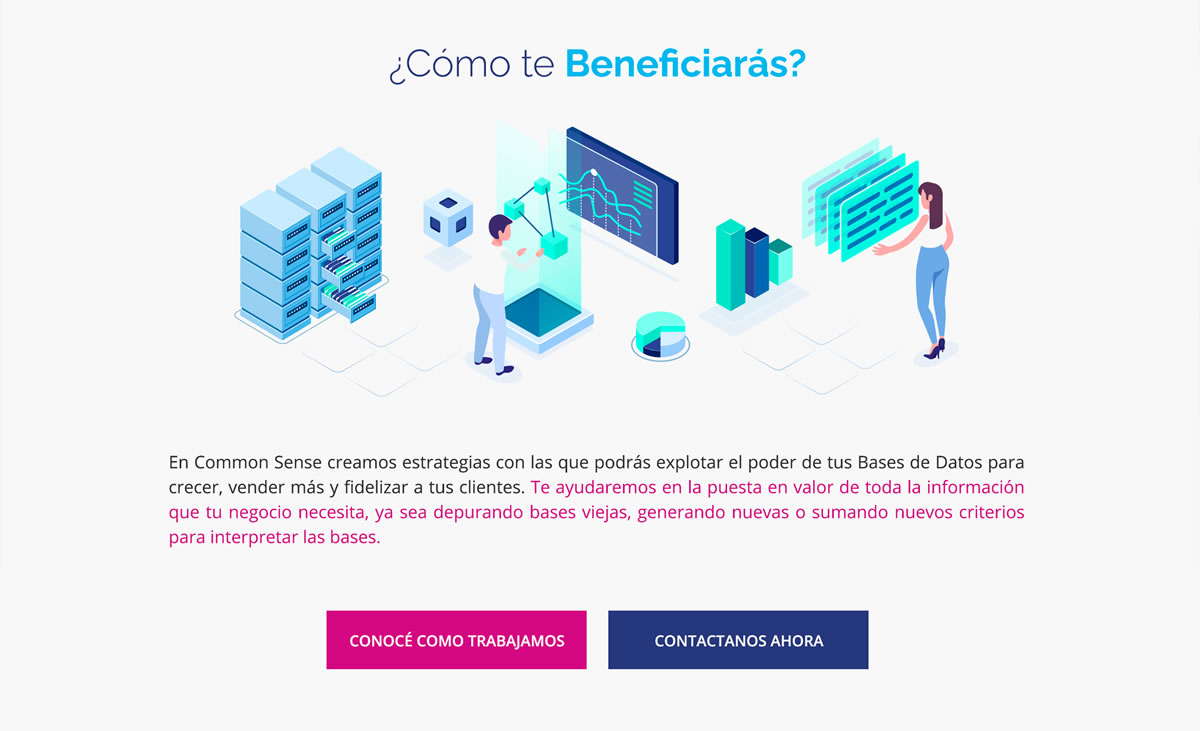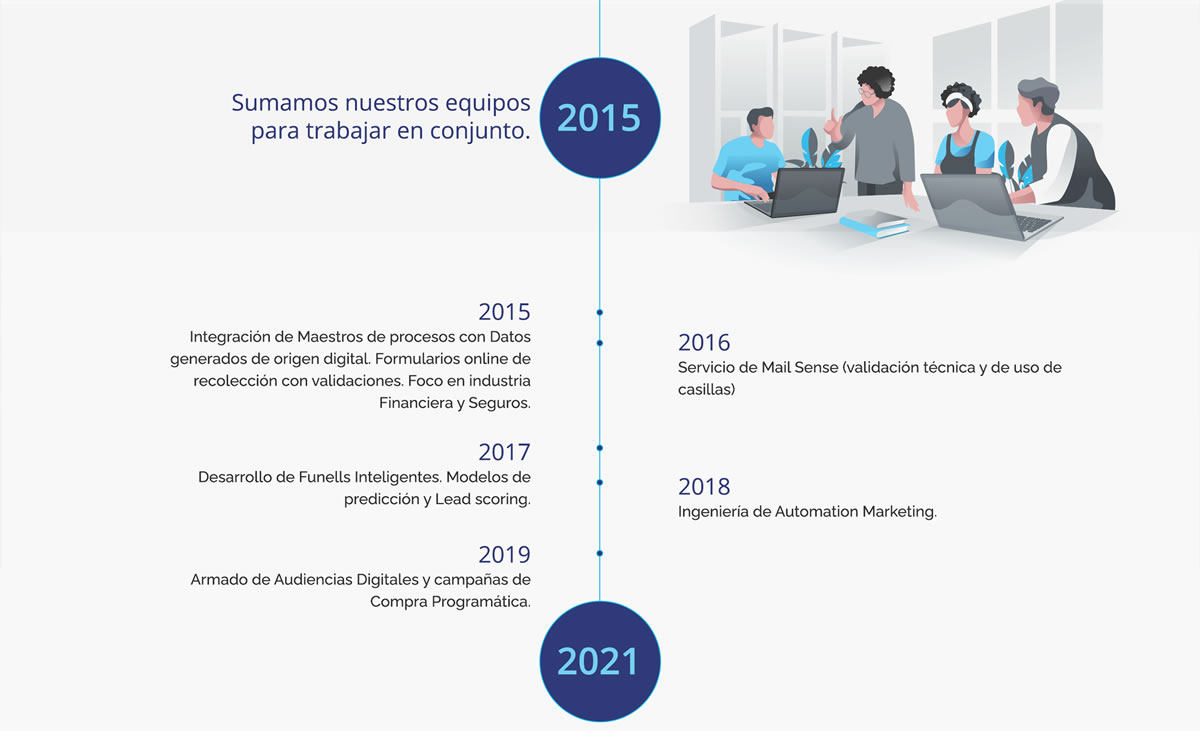 Qm integral solution
• We presented a full communication analysis with optimization solutions targeting the decision makers from the company's customer segment, seeking to connect the brand and its services with the people actually experiencing the difficulties and looking for solutions thanks to CommonSense services.
• The result was a site with a greater emphasis on visual and conceptual elements, achieving an increase in contact rates and expanding the customer portfolio.