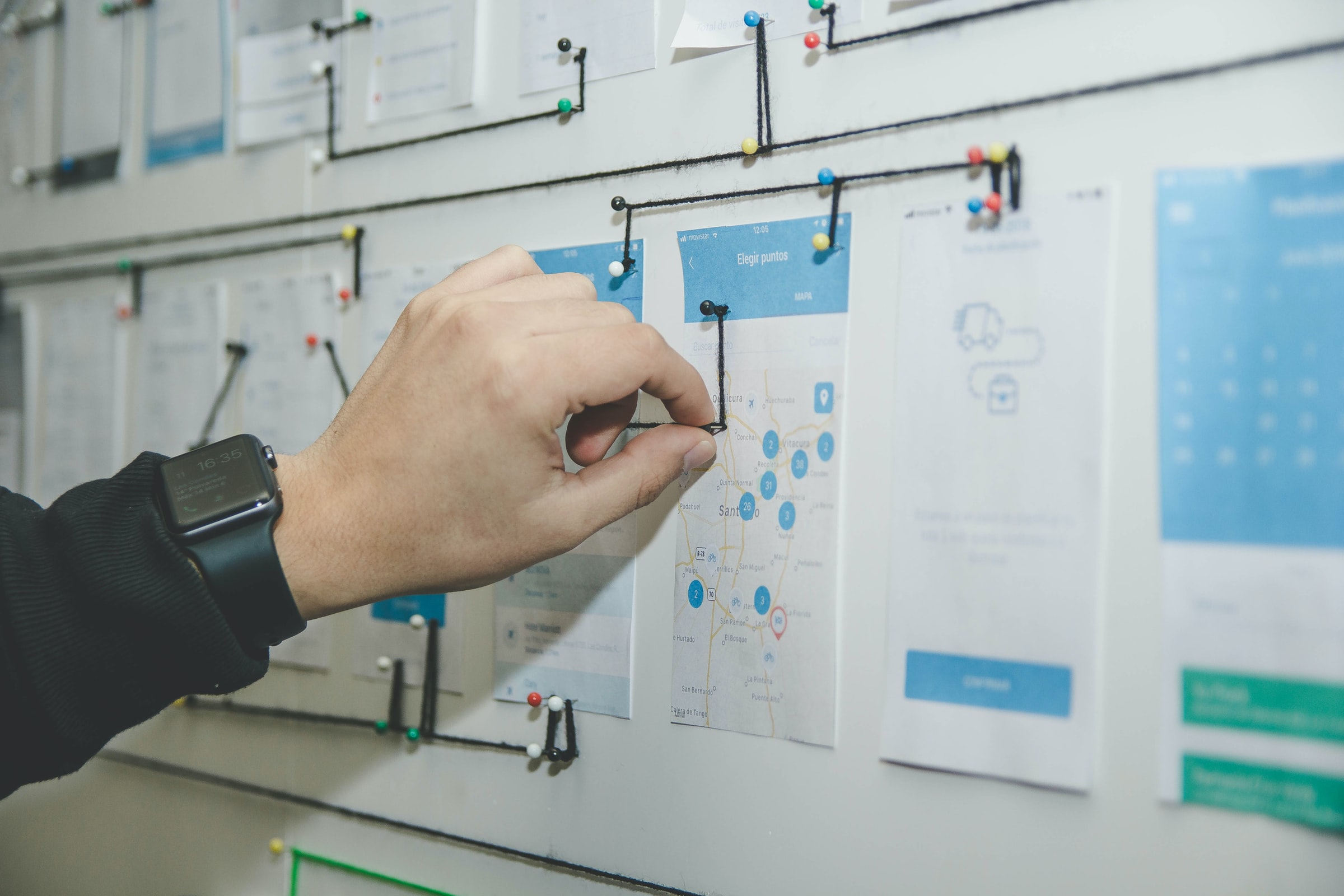 What is UX Design
The Interaction Design Foundation is a recognized institution that has defined the principles of UX as "fundamental starting points for making design enjoyable and easy to use, as we select, create and organize elements and functions in our work."
"Design principles are the heart and soul of UX design."
Regarding the differences between UX design vs. UI (no, they're not the same...)
When we talk about UI in design, we're referring to the user interface, the visible face of our project (from conventional screens, touch screens and keyboards, to sounds and even lights). But behind it there is a vast body of work and processes carried out in order to reach that final instance of interaction with users.
UX is also not the same as Design Thinking
Here's a video that explains the differences between Design Thinking and User Experience Design (UX Design):
https://www.youtube.com/watch?v=vPa3GJH1lgc&ab_channel=ExoDigital
UX design processes
An effective UX strategy creates a positive browsing experience and interaction, and ensures the needs of all those usually browsing the page are met. In the case of an online or e-commerce store, it also helps people to buy better, thus selling many more products.
https://www.youtube.com/watch?v=Um3BhY0oS2c&ab_channel=InVision
What every successful UX strategy should have:
An understanding of user needs
Clear hierarchies and the ability to remain consistent, which is essential for a correct understanding of content
Be accessible by using technologies and languages that work whatever the different devices used
The user's context is key to the strategy. For example, in this search engine developed for Banco Patagonia, a map was created and an ad hoc site designed to search for ATMs and branches in Argentina. The experience could be adapted to different devices, taking into account the default geolocation on a mobile phone when searching for an ATM or bank branch.



The search engine in its mobile version.

Consider usability and be as simple as possible. Take into account the feedback of the users at the testing stage. Using the same example of this search engine, when conducting a search, being able to filter the options available by entering only three characters helps to save the user time and see the options more clearly.



Detail of the drop-down menu when entering three characters, making it easier to search and saving time.

Use clear language and harness the power of typography. The personality of the design is fundamental, taking structure into account to tell a story that captures the user's attention and emotions.



For a luxury brand, we chose special fonts and crafted messages according to the type of product and audience, and they were perceived correctly.

The user must be in control, and be allowed to confirm what they want before carrying out an action where there is no turning back (for example, when making a purchase).
About our experience working with UX (User Experience) and UI (User Interface)
It's always challenging to tackle a project from scratch. Each website / intranet / extranet, where we've had to think about designing the structure, shaping the browsing experience and developing the graphics to be as attractive as possible, is unique. Also unique are the projects we develop on existing platforms (such as Sharepoint or Campaign Monitor). This allows us to focus on creativity, as the UX starting point is a more standard and functional one, but no less interesting for that.
Beyond each project's individual features, there are certain things they have in common. It's both necessary and highly important to put yourself in the shoes of the end user, developing an empathic connection with them and dealing with the problems which arise when trying to find the best solution from the point of view of operations, communication and the visual side of things. The key is to be open to all kinds of new solutions and innovations.
And fundamentally, to working as a team!